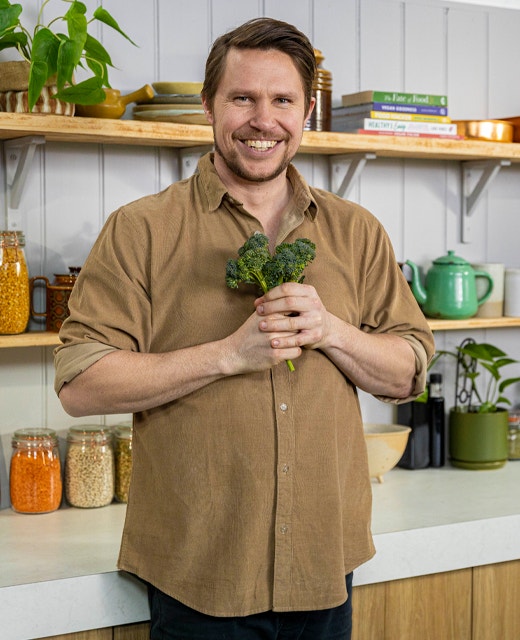 Simon Toohey
Chef. Restaurateur. Sustainability advocate. Descriptors of Simon Toohey can only go so far for a man who has relentlessly chased his passions with an eye towards ensuring he leaves as small a footprint on this planet as he can while also making a big impact on the way we see food, farming and sustainability.
In spite of the global pandemic, Simon has been announced as global ambassador for Dilmah Tea and 1589 Hotels, along with being the Ambassador for Melbourne's Wine & Cheese Fest. With over 83,000 Instagram followers, and growing rapidly, a YouTube production company and series, as well as frequent appearances on TV, Instagram live shows and media, Simon is a brand ambassador in demand.
His origins speak like a classic story of a young man in love with life.
Attending Canberra Grammar School from Year 5 until completion of Year 12 in 2004, Simon was drawn to sport rather than academics, captaining the First XI school rugby team and appointed as Vice-Captain of the First XV. Simon earned spots for both the Brumbies Colts and trained at Brumbies Academy with the Brumbies Training Squad.
As Simon's passions matured and developed, he honed his cocktail skills at various venues around Canberra, then moved to East London and found himself managing one of the recognised 10 best cocktail bars in the world. As with sport, Simon put his all into hospitality and was rewarded with competition wins that took him to New Zealand, Sri Lanka and the US for a variety of international challenges.
Simon's bar experience led him to unearthing his love of food, not just cooking it but understanding everything about it. Simon was unrelenting in the pursuit of knowing what it was we enjoy most about food; what changes chemically when salt is added to the fermenting process; what happens to foods when dried, smoked, caramelised. His passion, and the support of his loved ones, led him to a Masters degree in Gastronomy at Queen Margaret University, Edinburgh and, famously, as a contestant in MasterChef Australia 2019.
Simon was introduced to the world as a final 3 contestant on Masterchef, earning praise for his ethos as much as his cooking; he focuses on what is truly needed from the food sector into the future: interesting food of the highest quality and safety that is produced sustainably and consumed with respect.
A returning competitor is only one of the many ventures he has been involved in since then, not the least of which has been a remarkable series called "The Whole Thing", produced by his own Sustainable Earth Network.
Simon has been in demand, hosting and representing events, representing brands close to his heart and continuing to dazzle audiences with his innate curiosity, passion for all things food and drink related, and the world around him.