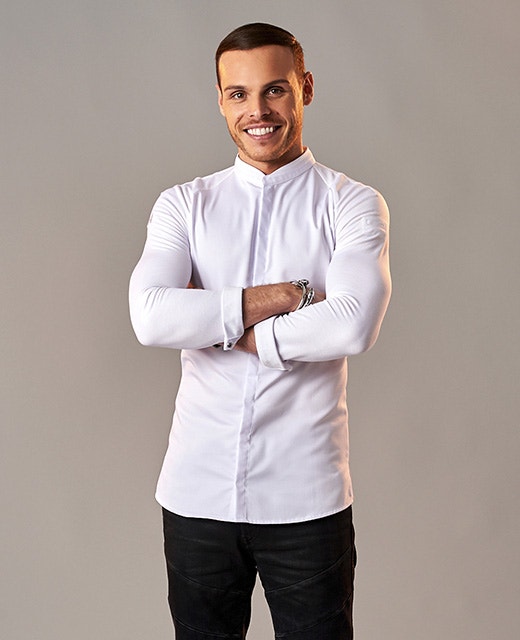 Amaury Guichon
Meet Amaury Guichon, AKA "The Chocolate Guy". The French pastry prodigy has amassed over 50 million followers on social media for his sweet masterpieces that are replicas of everything from roulette wheels to rocking horses, skateboards and robots. Amaury's incredible edible creations are matched only by his impressive resumé.
After studying at the prestigious L'École Hôtelière Savoie Léman, Amaury was hired as the youngest executive pastry chef in Paris at only 21.
In 2013, Amaury placed third in the French pastry competition series, Qui Sera le Prochain Grand Pâtissier? After his performance, Amaury was offered a position as Chef de Partie Product Finishing & Product R&D at Jean-Philippe Patisserie, a high-end pastry company with boutiques in Las Vegas.
Four years in this role allowed Amaury make his dream of moving to the United States a reality, where he was able to finesse his skills, style, and techniques. In 2016, Amaury began sharing his creations on social media, along with how-to tips and behind-the-scenes videos. It wasn't long until the world was hooked on the sugar rush of Amaury's content.
Today, his celebrity followers include Rihanna, Adriana Lima, Craig David and Gordon Ramsay, and he has custom-made creations for the likes of Dwayne "The Rock" Johnson, and pro-skater Tony Hawk.
As one of the most in demand pastry chefs in the world, Amaury has hosted masterclasses all over the world, including Paris, Bangkok, Las Vegas, Singapore, Italy, and Mexico.
In 2018, Amaury released his first book: Art of Flavour, showcasing twelve of his signature creations and providing step-by-step instructions on mastering an additional 60 recipes.
At 32, Amaury boasts a remarkable 18-year career in pastry, and in 2019 he opened his pastry school in Las Vegas: The Pastry Academy by Amaury Guichon. The Academy allows Amaury to share his wisdom with the next generation of pastry chefs on everything from chocolate showpieces and sculptures to plated desserts and ice-cream.
In 2023, Chef Amaury was awarded "World's Most Creative Pastry Chef" by La Liste for his outstanding innovations in pastry arts, his chocolate masterpieces, and his vast community of international online followers.
Being in the spotlight is a piece of cake for Amaury, who hosted his own highly successful Netflix series, School of Chocolate in 2021. In 2023, Amaury made his MasterChef Australia debut, where he set the grand finale challenge: a five-hour and 45-minute cook to recreate his 'pocket watch' dessert. This year, Amaury will co-host MasterChef's world-first sweet spin-off, Dessert Masters, alongside Melissa Leong.