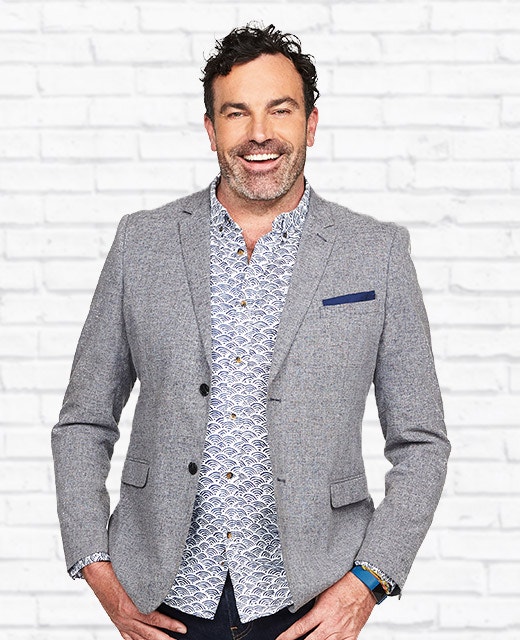 Tim Leveson
Tim likes to live on the edge taking risks with his designs. He experiments with pops of colour, lots of greenery and spaces that create emotions. Tim and his mother Kris founded the global, trailblazing styling businesses, LEVESONS. LEVESONS is Australia's oldest and most recognised styling firm. His own design studio Tim Leveson Interiors is a design and architecture hub, which focuses on bespoke furniture and art consultation.
Tim grew up in the world of interiors; studying Visual Arts at the University of Adelaide. Tim's parents were antique dealers, which is where he learned his skill and love of refurbishing and, consequently, building restoration.
Tim has been nominated as one of GQ's 100 top furniture makers of all time, he was a Witchery Man Ambassador in 2014 and a sought after guest speaker for design events. Tim recently branched into television creating the set design for Network Seven's First Dates, and presenting on Foxtel's original I Own Australia's Best Home.
With a wealth of experience Tim is quick to determine the perfect way to develop a space to highlight its strengths and create a natural flow. He prefers a more contemporary style; he is able to create a unique space with his own original furniture, that can't be replicated. He enjoys creating a vibrant look and likes to challenge his client's views and introduce them to styles they have never considered before or have felt too intimidated to undertake themselves.