We have all seen the devastation of the recent bushfires across the county -- and of course many of us have donated money to the recovery of the towns and the livelihoods destroyed. For one group of women though, simply giving money wasn't enough. Change Makers Eleanor, Elise and Erin went one step further.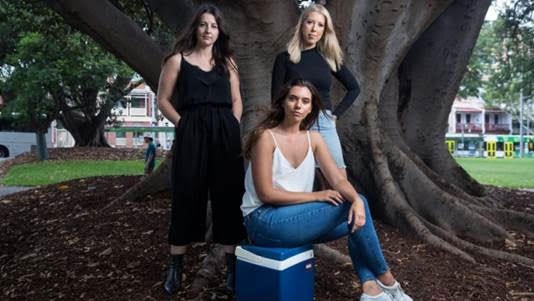 The Melbourne trio created the brilliant Empty Esky, an initiative that calls for Australians to take to the road, going around the country supporting businesses who have lost everything by simply buying their wares -- which for some that can mean the difference between staying open or being forced to shut their doors. It's a simple idea, and it's really working.
Initially an Instagram-led initiative, Empty Esky took off within days and is now a national movement with over 500 businesses registered. For those of us who want to help, the team have made it incredibly easy to get involved. Simply sign up to the website and follow the map to find products and produce, ranging from chocolate, to sauces, to clothes and more. By spending your money with these people in these towns, you're really making a difference.
I spoke with Eleanor from Empty Esky about the movement, their pledge to help struggling business and just what they're putting in their own eskies…
Eleanor, I guess the first question is… how did you come up with the idea of Empty Esky?
Erin, Elise and myself all come from backgrounds of international development and a drive to help the community in long-term ways, rather than immediate responses. We wanted to help with the bushfires but focus on the recovery of the economy and businesses. We thought what better way to use our love for travel and food then go around Australia and support those who have lost business due to the fires -- we're tourism with a mission.
Do you think many people realise the effect of the bushfires on these communities?
I don't think people realised in the beginning, but as the facts and figures and stories come out, Australia and the wider community are beginning to understand the severity of the situation and the impact it has had and what is now needed.
So how do we get involved with our empty eskies and our wallets?
There are many ways you can get involved with Empty Esky. We are encouraging people to get out on the road and explore Australia! Whether that is a day trip, a weekend or a full holiday. By supporting our local businesses we're supporting tourism in Australia and our economy. If you can't make it just yet on a road trip, we are encouraging people to take our online pledge stating they pledge to go on a road trip to a fire impacted area with their Empty Esky. The recovery for many of these towns and businesses will be years, so it is a long-term focus. There is the option to shop online at select businesses who only have online stores at the moment due to having to close or lack of staff (as many had to let go of their staff members during the fires).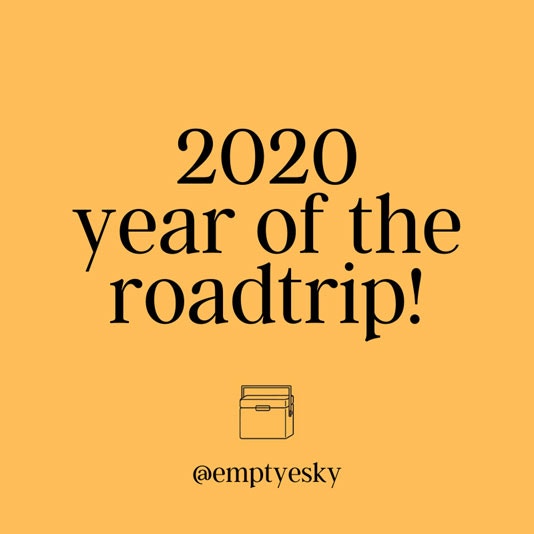 Talk us through what you do for those businesses who register with you.
Businesses can register with us through our website www.emptyesky.com.au. Once they've registered we make sure they are within the impact zones, and put them on our Empty Esky map. Businesses then also have the option to further their reach and talk to us about what they need right now, by sending photos and we will then share their story on our social media platforms. Many businesses also message us on Instagram and we will talk to them there.
Were you ever concerned people would have 'empathy fatigue' or not want to travel to these fire-ravaged places?
At the time of starting Empty Esky, social media was saturated with imagery of the fires and people suggesting ways to help. Everyone wanted to do their bit, everyone was sharing messages. We wanted to make it clear there are places you could still go and still can. We also wanted to make sure though, that everyone was being safe and checking the safety apps and websites.
Just how quickly did the movement take off? I think your first Instagram post was on January 6th and within 24 hours you'd had 10,000 likes?
Within a matter of hours we were gaining traction. We never expected to receive such a large response so quickly. These days when you see something grow quickly on social media, it tends to be something negative or celebrity focused. We're a positive campaign wanting to provide opportunities to the public to help in whatever way they would like to do so, and to give an opportunity to businesses that may have never been marketed before to such large audiences. We're not telling people directly what to do, rather giving them multiple different options. By handing over $5 for a coffee in an impacted town makes a world of difference. You are putting a smile on someone's face for visiting them and giving them the foot-traffic. This is a very different feeling to donating $100 etc to a large organisation. It has a direct and immediate impact. We had businesses coming back to us within a matter of days saying for the first time in weeks or months, they felt positive and could see the other side of the devastation and that they could get through it and keep their business alive. And we see people now commenting about wanting to have their 30th in an impacted town now rather than in Bali.
Some of the success stories are amazing -- the Empty Esky movement has saved homes, paid for schooling, kept people in jobs. Did you imagine that it would be just so important?
We had no idea it would be this impactful and it's all thanks to the Australian community. They have rallied together and all helping in their own ways when they can. The impact they have all had on the businesses is incredibly heart-warming and it's also giving everyone an opportunity to explore Australia and see the amazing backyard we have.
You're a part of real movement to heal these places -- joining the likes of Celeste Barber and Turia Pitt in really making a difference. How does that make you feel?
I think it hasn't settled in our heads like that, this wouldn't be possible without Australia getting behind the movement, and we should always be loving our country and what it has to offer. As a team we're just so grateful we can do our bit and connect the audiences with so many businesses who need the help. We're stoked to be able to market businesses and towns who may never have received such marketing to such large audiences before. We're humbled to be a part of all Australians helping out.
Where are businesses struggling most today -- where should people head to this weekend?
Sadly businesses are struggling all over. Over the coming weeks the Empty Esky team and I will be heading to East Gippsland and Lakes Entrance. We then hope to get up to the NSW south coast as soon as possible. We understand that people can't always take time off work, so it's great there are places within a few hours of Melbourne, Sydney and Adelaide you can go visit. AAT Kings is also offering Empty Esky day trips which are a great way to explore.
I'd imagine that Empty Esky will continue -- boosting tourism in fire affected areas for months to come?
We hope so. We would like Empty Esky to be a national tourism project for years to come. It's a big part of our economy and we believe it is something we should always be focusing on. Unfortunately there always will be a crisis such as drought or cyclones etc, so we hope we can support impacted businesses for a long time to come and encourage Australians and international tourists to explore Australia in different ways.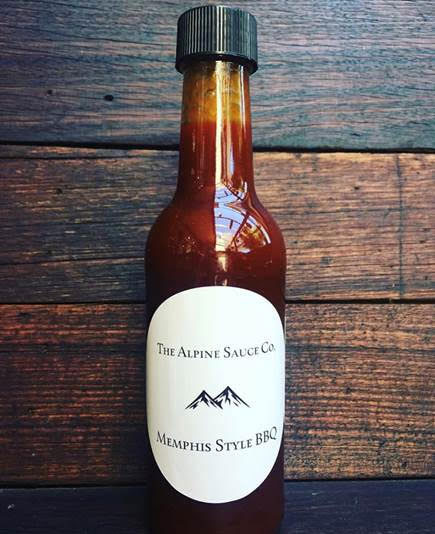 What have you put in your own empty esky recently?
What haven't I put in there yet!! The Alpine BBQ sauce was a very good find, as well as pies from Bright, berries from Beechworth, some great new clothes from Pipis boutique and also some incredible coffee from various different places. The variety is amazing and our pantry and stomachs are full of so many great things right now. The Empty Esky team and I (as well as our incredibly supportive families) cannot wait to keep finding incredible things from around Australia.
For more information about the Empty Esky go to www.emptyesky.com.au. For more information on Dell and the XPS, visit www.dell.com/en-au/shop/dell-xps/cp/xps.
Dell and 10 play are bringing you inspiring stories of Change Makers at work across Australia, celebrating the people who are doing the little things to make a big impact. Because we know that every little thing is everything.