Liam Crawley is the man behind Hospo For Life, offering access to mental health services to people working in the hospitality industry.
When a number of Liam's colleagues took their own lives within a matter of weeks, he realised something needed to be done to address the mental health and suicide rates rampant among the hospitality industry.
Liam Crawley is the man behind Hospo For Life, a service that provides people in the food industry with access to psychologists and mental health support 24 hours a day, 7 days a week.
We spoke to Liam about how Hospo For Life started, how he's making a difference for people in the hospitality industry what he's got coming up next.
First of all, can you tell us what inspired you to start Hospo For Life?
"The idea for an industry specific mental health service came about after a number of my past colleagues, some of whom I was still close friends with, suicided within a matter of weeks. I was overwhelmed by the fact that this epidemic within our industry was now hitting so close to home. I believed that if a service had been available then maybe we would have had the opportunity to stop even just one of these suicides from happening. I knew, from my own past mental health crisis, that this is something that we as an industry needed and, had a service like Hospo For Life, existed when I was in my late teens and early twenties it is something I would have both accessed and benefited from."
Can you walk us through how people in the food industry can access Hospo For Life services?
"Industry members are able to access the Hospo For Life services by getting in contact with our team through email, our website or social media channels. They are then provided with an access code and details on how to set up their initial appointment with a registered psychologist through PeopleSense by Altius Group. These appointments are flexible in that they can be made as face to face, telephone or video call appointments, Hospo For Life covers the cost of the initial appointment, with PeopleSense assisting clients in accessing ongoing sessions, if needed via a Mental Health Care Plan."
"Being partnered with Altius Group also gives us the capability to provide Workplace Wellbeing Workshops. These workshops are designed by a team of allied health professionals, and are delivered face to face in the workplace. The four workshops we offer are Stress and Anxiety, Building Resilience, Sleep Management and Fatigue, and Changing Habits to Optimise Health which we identified as the specific topics of concern that are often faced by hospitality workers."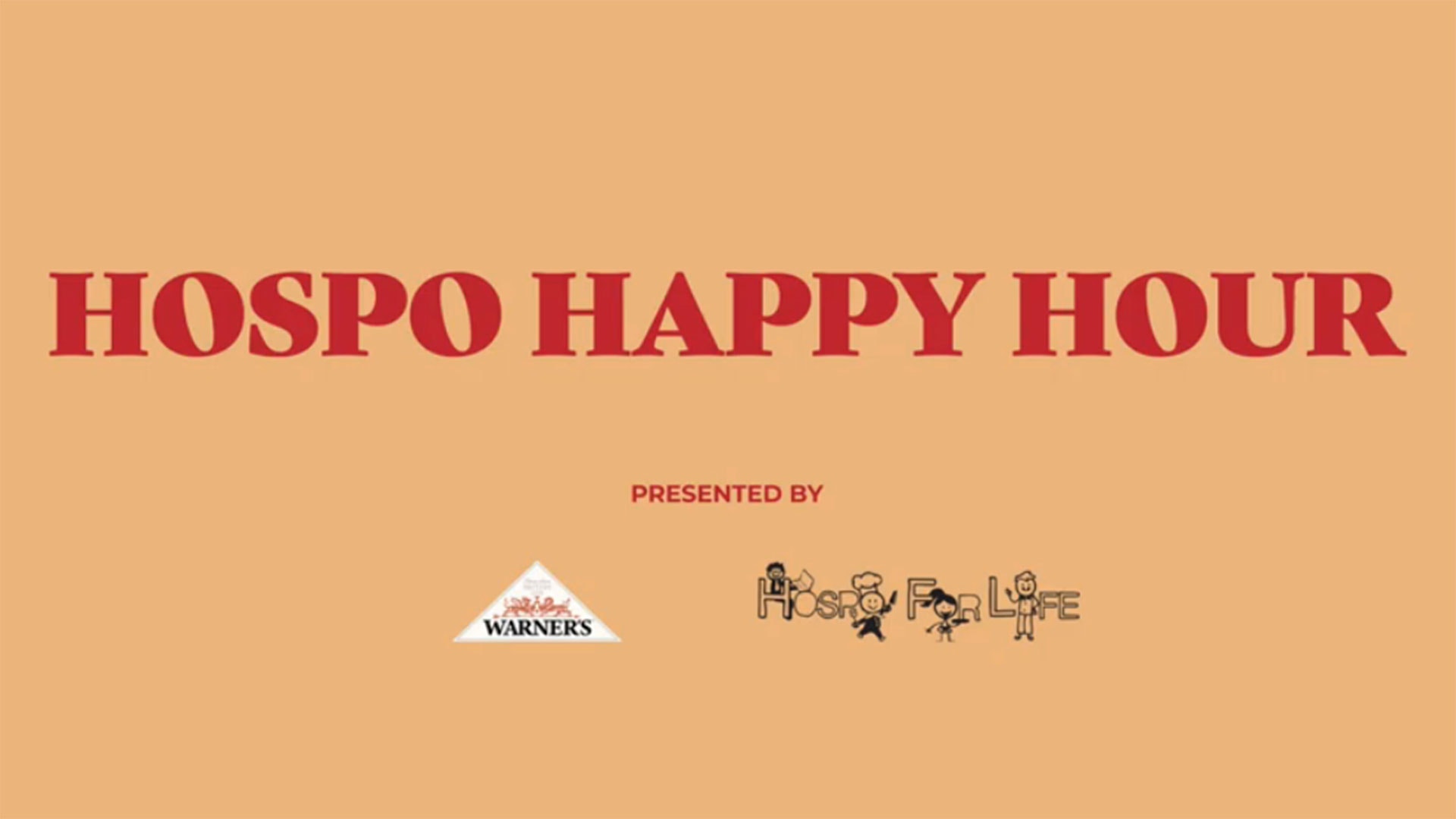 When Australia went into lockdown earlier in the year, you were granted a sponsorship to film the 'Hospo Happy Hour' series. Can you tell us how the idea came about, and what your goal was with the series?
"When COVID hit and hospitality workers were losing their jobs left, right and centre we had exponential growth in the number of people contacting us to access our services. We were lucky enough to be contacted by Warner's Distillery in the UK who wanted to work with us to help the industry through such a difficult time."
"With a bit of brainstorming on how we could make Hospo For Life even more accessible to the masses during lockdown, 'Hospo Happy Hour' was created. Warner's donated five dollars from every bottle of their gin sold through Dan Murphy's to cover the cost of having psychologists, exercise physiologists and wellbeing specialists give Zoom talks about industry-specific mental and physical health and wellbeing topics. The series ran for 22 episodes over a 6 week period featuring a new topic in every episode as well as industry leaders speaking about their mental health journeys."
"Episodes were published through Facebook, YouTube, Instagram and LinkedIn with over 100,000 people tuning in over the course of the six weeks. Each episode is now also available on the Hospo For Life website to enable a wider cross section of people to access them."
Being a chef yourself, there's no doubt you'd have a grasp on the hospitality industry and the highs and lows that come with it. Can you tell us why you think the hospitality industry especially needs a service like Hospo For Life?
"I have spent a number of years lamenting the fact there are a lot of awareness campaigns and talking about the importance of looking after your mental health but that's where it stopped. There was no action past the awareness. It is a well-known fact that hospitality workers are more inclined to have drug and alcohol dependencies which often arise as coping mechanisms for the long unsociable hours many of us work. These hours paired with issues like split shifts where employees are working days and evenings, and limited salaries make it incredibly difficult for hospo workers to access professional help, let alone afford it."
"Without being able to access help not only drug and alcohol use increase, but whatever personal relationships we have often buckle under the pressure. Hospo For Life is actively tackling these issues by providing a service that doesn't have to be accessed during the conventional 9-5 but at times when it suits each individual and their circumstances."
It's amazing to see someone identifying an issue in the industry and taking action to make change in the world. Can you share with us what else you've got planned next for Hospo For Life in the future?
"We have recently launched our search for our industry's "Hospo Heroes". Through this initiative we are looking for members of the hospitality industry to either nominate themselves or someone they admire who inspires, educates or leads by example. These Hospo Heroes will feature in a monthly episode that will be available through all of our social media channels to share their story to help us create a more connected community."
"We are also in the final stages of developing the Hospo For Life app which will be powered by Altius Group. The app will focus on content specific to the needs of hospitality workers by helping them to identify and learn to manage their mental health. A health tracker will also be featured where users answer target questions and then receive periodic notifications to check in helping to put control back in their hands to help maintain their mental health. Hospo Happy Hour guests and other industry leaders have contributed to create a recipe section on the platform too. This is an aspect we thought was really important to include, to provide inspiration, because of the correlation between food and mood, and because of the rampant nature of hospitality workers forgoing a healthy, balanced diet due to the time constraints imposed on them by their work."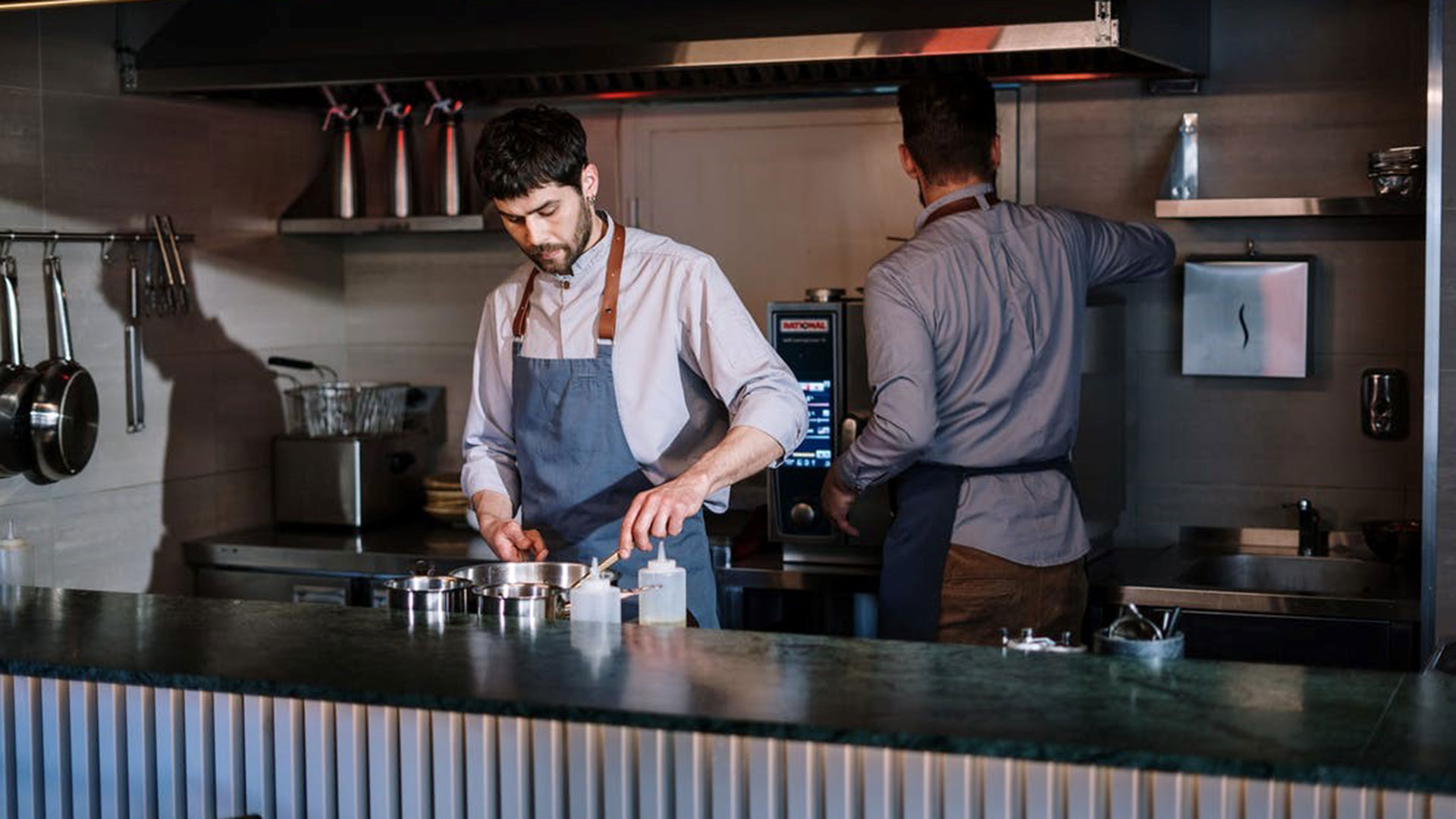 Can you describe the very first moment that you realised your work at Hospo for Life is making a real impact?
"The moment I realised that Hospo For Life was making a real impact on the hospitality industry was when we received the engagement levels for Hospo Happy Hour. We know that statistically, hospitality has one of the highest rates of suicide compared to other industries and that hospo workers are less likely to initiate accessing help without some form of intervention. When I found out that over 100,000 people had tuned in to the series the realisation of just how many people we were helping and how we were benefiting the industry into the future really hit me."
What has been your proudest moment to date with Hospo for Life?
"This is a very difficult question to answer as I am proud of so many things we have been able to achieve with Hospo For Life thus far. However, I think the most pivotal moment game when we were contacted by Dominic and Veronica Riordan. Their son, Liam, was a passionate and highly talented chef and made a big impact on his colleagues and customers, tragically took his own life in early March. Throughout his career, Liam had challenges with and became a vocal advocate for mental health, often speaking to his colleagues about the importance of them taking their mental health seriously and seeking help when they needed it."
"In lieu of flowers, the Riordan family asked for people to make a donation to Hospo For Life so that Liam's life and journey as a chef could help bring change to an industry he loved so much. Our goal was to raise $2500 to be able to hold a Workplace Wellbeing Workshop for Liam's colleagues but the donations didn't stop. The hospitality industry joined Liam's friends and family and got behind the campaign which has currently raised in excess of $18,000."
"My pride comes from a place of humility though. To watch Liam's family, friends, colleagues and the industry come together collectively has funded 30 sessions with psychologists, a number of workshops we are still waiting to hold due to COVID, the Hospo Heroes initiative and the Hospo For Life app."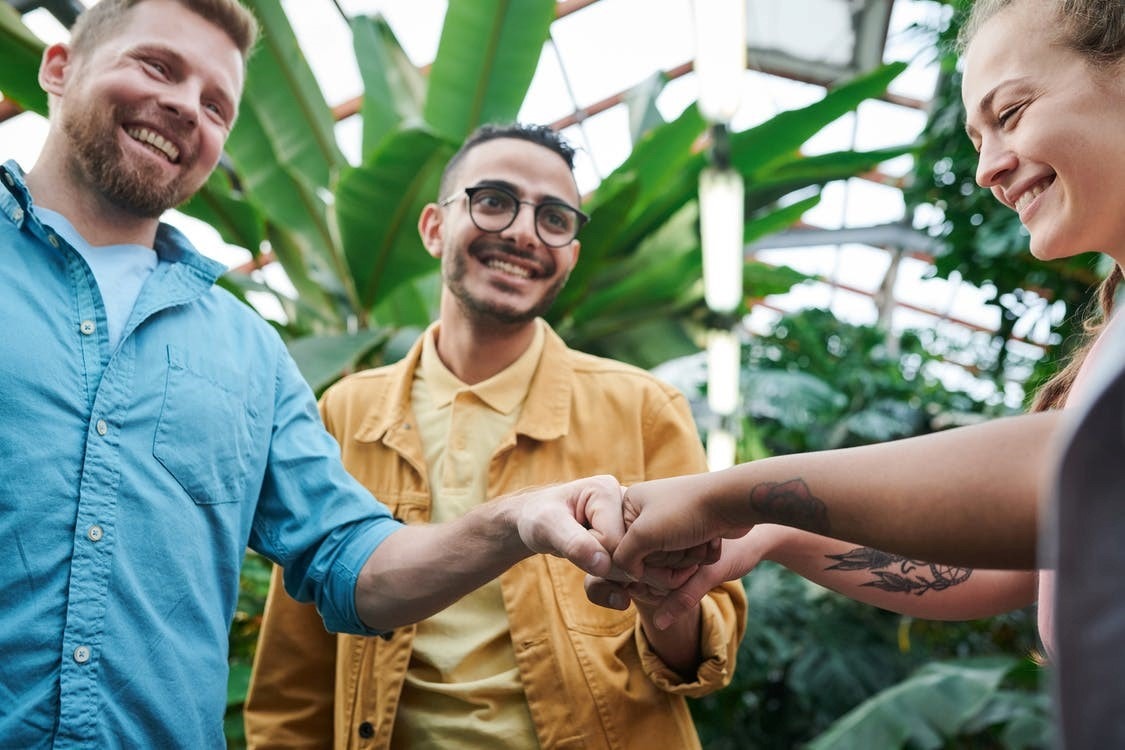 What advice do you have for other people wanting to get involved in supporting mental health and suicide prevention in Australia?
"The biggest piece of advice I can offer to anyone wanting to get involved in supporting mental health and suicide prevention is to be prepared for the amount of time you will need to dedicate and amount of work you will need to do to be able to create positive change. You also need to be aware of the toll it can take on your own mental health and wellbeing."
"When the filming of Hospo Happy Hour began we were initially going to run an episode each weekday, but after two weeks I began to burn out, I felt like I was participating in the most intensive therapy sessions I'd ever experienced and it didn't take long to wear me down mentally. The decision to cut back to three episodes per week was the best decision that could have been made. It gave me the opportunity to recharge and look after myself between each episode which in turn helped us to create better quality content."
Before we leave you for today, we'd love to know, if you had one message or piece of advice for people in hospitality struggling right now, what would it be?
"If you are struggling, we ask that you remember there is no shame in asking for help. We encourage everyone to reach out, foster healthy relationships and connect with each other to create a stronger community."
If you're looking for support, please call Lifeline on 13 11 14.
Dell and 10 play are bringing you inspiring stories of Change Makers at work across Australia, celebrating the people who are doing the little things to make a big impact. Because we know that every little thing is everything.