Peter is the CEO of Mable, a platform that pairs support workers with those who have a disability or older Australians.
When Peter's parents found it difficult to find the right kind of care at home, he had an idea. What if he could bring the support they needed into their family home, using people they got along with and trusted? It was in this thought that Mable was born.
Today, Mable is Australia's largest and most diverse online community of independent support workers offering help with everything from help around the house to personal care and nursing services.
Peter and his co-founder, friend and colleague, Tony Charara, have worked together to both revolutionise and redefine what support for disability and aged-care in Australia looks like, one connection at a time.
I spoke to Peter about the inspiration behind Mable, how he's putting the power back in the hands of those looking for care and what we can do to get involved.
How did your own experience with your parents lead you to discover there was a need for Mable?
"My own experience with the aged care sector whilst caring for my elderly parents was the catalyst for creating the Mable platform.
"My parents needed support to continue living in their own home. They had support from a traditional aged care provider but this meant different workers arriving each day. My father found that quite challenging, particularly as Mum had dementia and he felt invaded by strangers.
"That really alerted me to the opportunity to create a different solution where they were in control of who came into their own home and that they could choose people from their community who they liked and helped to meet their needs."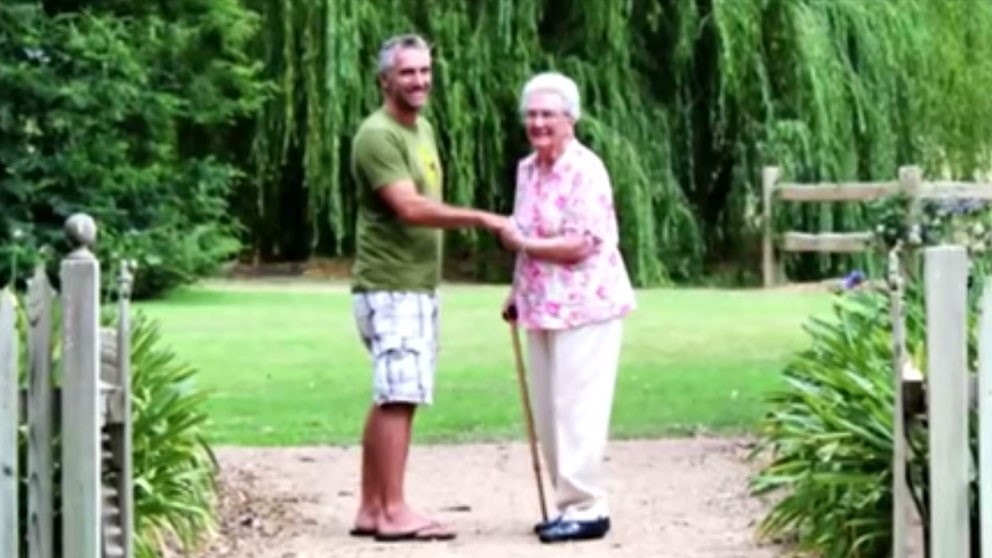 Once you had the idea, what were the next steps in bringing Mable to life?
"I teamed up with my friend and colleague, Tony Charara, and we started scoping out what a solution could look like and how we could bring it to life. We had a vision of an online platform connecting people in local communities so that care and support could be more empowering, more flexible, more tailored and more affordable.
"One where support workers would also be empowered and valued. It would be transparent with strong safeguards. We first launched as Better Caring in 2014 and started with a small group of pilot users to ensure we had the processes and systems in place.
"Since then we've changed our name to Mable and have grown to become a nationwide platform."
How did you come up with the name of your company and what is the meaning behind it?
"The name Mable is inspired by the first-person expression of what someone is able to do while using our platform: "I'm able to…". For example, "With Mable, I'm able to choose the services I want and I'm able to choose who supports me."
"It recognises the freedom of choice and control that the Mable platform enables for everyone. "I'm able" became "Mable"."
I know from experience many adults with older parents struggle with finding the right kind of care, particularly when they would like to stay in the family home. How does Mable help to facilitate a solution for this?
"Yes, research shows that overwhelmingly, people prefer to remain in their home as they age. It's often referred to as 'ageing in place'.
"For older Australians who might need support to continue to live independently, maintaining control over who provides support and how that support is received is crucial to ensuring they can continue to live actively and well. Similarly, people with a disability are seeking diverse support to live inclusive and full lives.
"With Mable, the individual is in control. They can find and connect with support that reflects their individual needs, preferences, abilities and interests and supports their goals.
"Some people require personal care, nursing or allied health. But they can also require lots of other support to live independently, including help to keep you on top of your household and garden so you can spend more quality time with your family, or support and transport for you to stay engaged with friends, community events and your life's passions and interests.
"We've had people connect on our platform because of their shared love of history, art or music."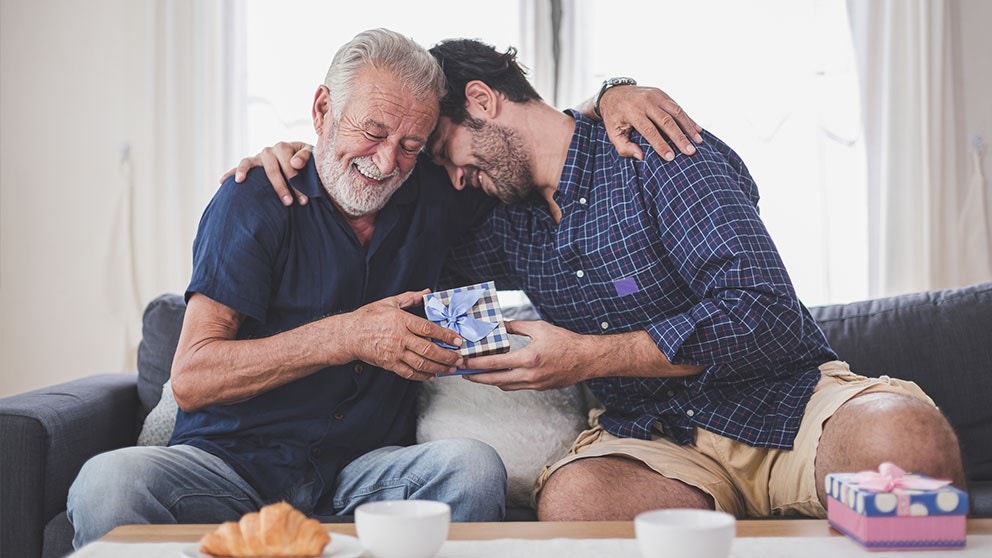 How did you get the word out there when it came to looking for support people to offer their time?
"We have worked with many stakeholders to get the word out about Mable as a revolutionary way to find support in the community. This has resonated with both people seeking support and also with a diverse group of people in the community interested in providing support.
"We have a very dedicated Community Engagement Team who work around the clock to ensure local communities are aware of Mable and ensure those in need of support are able to find independent support workers through our platform.
"In addition, we have partnered with a range of wonderful community organisations such as Autism Awareness and Sports NSW Inclusive programs to demonstrate the varied types of support available through Mable depending on the needs and interests of the person.
"The disability and the older Australian communities are very close-knit, and we're pleased to be able to offer those communities a place to connect with like-minded individuals who can offer support when and where they choose."
What are some of the things a support person might do or help with?
"There are many levels of support available on Mable - from help around the home or companionship to more qualified support such as personal care, nursing and allied health support.
"Our large community of older Australians and people with disability are very diverse in the support they are seeking and also in terms of personalities and interests that they may be hoping to find in a support worker.
"We see examples everyday of people requiring support to go to university, stay fit and healthy, travel or attend music gigs. The needs are diverse. As a support worker once said, "anyone who loves life, can give care"."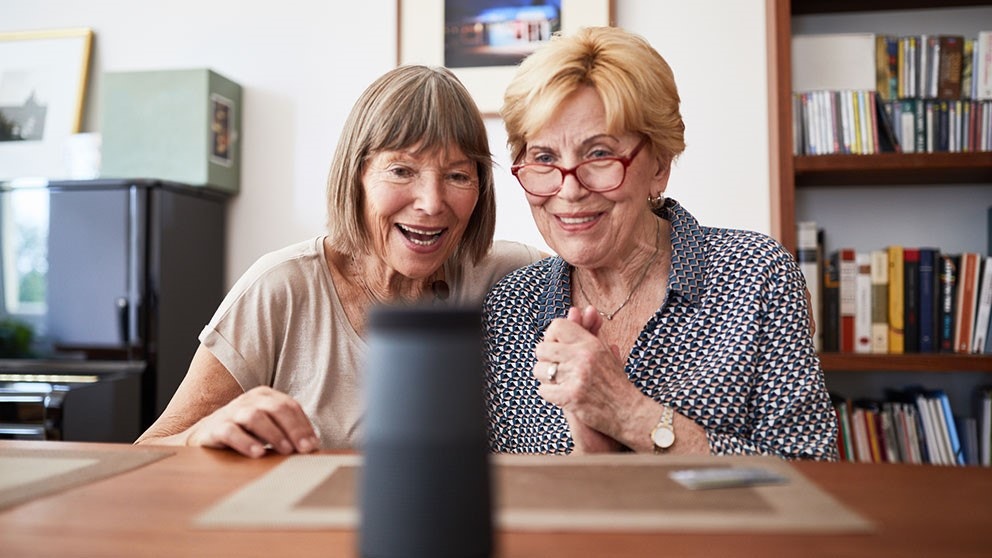 Mable is essentially a match maker for a support worker and a person with a disability or someone who need extra support, like an older Australian. How do you ensure the pairing is right for both parties?
"The great thing about Mable is there are a variety of ways that someone can find and connect with just the right person for their ongoing support.
"Firstly, when you're on Mable, you can search the profiles of the many people providing support in your area and then filter through these based either on qualifications and skills or even hobbies and interests. You can then reach out to them directly and see if it's a good fit for both of you.
"Secondly, we always encourage people to also post a job - this enables them to describe the kind of support they are looking for and the type of person that they may connect best with. This gets broadcast to a wide range of independent support people who may meet these criteria and a discussion starts from there.
"We love seeing people post about their passions - whether its sports, cinema, university goals or live music and seeing all the great first connections that lead to long-term, recurring support and really wonderful relationships. We also always encourage people to build a team of support so they can access a diversity of people and have backups."
A key point of difference is how Mable puts the power back in the hands of the family looking for care. Why is this important?
"Older Australians and people with a disability all have the right to make decisions about what is important to them in leading a good life. The individual (and the families supporting them) are in the best position to determine the support that suits them best to live this life.
"Mable enables them to have true choice and control over all aspects of support - who supports them, the type of support they receive, when this support happens and what you pay.
"When you choose who supports you and the other person chooses to accept the engagement, then you have the basis for great relationships to form."
There's no doubt being the creator and facilitator of Mable would be deeply rewarding. What is one of the most touching relationships you have seen develop as a result?
"One of our clients, Eileen, was 102-years-old at the time. She was a (famous) life-long dancer and choreographer, and engaged support workers from Mable to continue pursuing her passion.
"At one-point, Ms Kramer engaged multiple workers via the Mable platform: a worker to manage her busy diary; another to organise meals, and one to get her to and from appointments as well as a physiotherapist to help maintain her strength and flexibility for dancing. "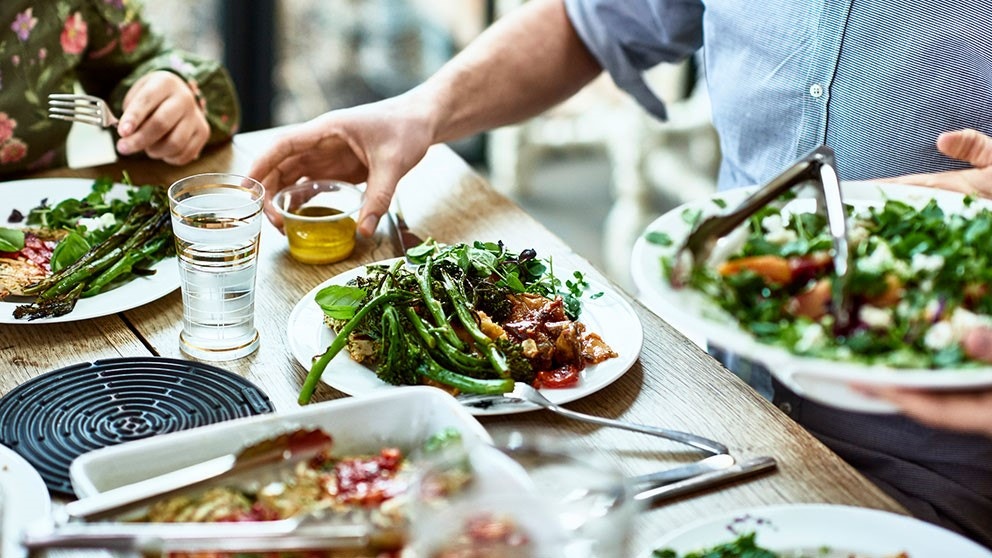 How has the coronavirus impacted Mable as a business and the way you operate?
"The large majority of support arrange via Mable is delivered in people's homes, so when VOIC-19 hit we really had to work quickly to reassure our community that support continued to be essential and count continue in this new environment.
"We focused on communicating the changing health advice, clarifying lockdown measures, providing digital ID so workers could easily confirm their work when out of home, and implementing mandatory training for all workers delivering support so that clients and workers could be confident in how to deliver support and stay protected.
"In addition, we accelerated product innovation to enable in-platform video which meant social support could continue virtually when needed. We launched Mable Last Minute which enabled people to quickly find a replacement in case of workers self-isolating as well as a protective equipment store so that customers and independent support workers could continue to source sanitiser, disinfectant and other key items in order to follow protective measures."
If Aussies like the sound of Mable and want to get involved, how should they go it?
"For those who have found themselves out of work or with reduced work due to COVID-19, Mable can offer Australians from a variety of sectors the chance to redirect their skill to supporting older Australians and people with disability.
"Australians can redirect their skills and earn additional income as an independent support worker with Mable via our website.
"For every independent worker on our website, we undertake a national police check, reference checks, and where relevant, working with children checks, sighting certifications and qualifications and checking AHPRA registrations."
Dell and 10 play are bringing you inspiring stories of Change Makers at work across Australia, celebrating the people who are doing the little things to make a big impact. Because we know that every little thing is everything.