Ahmed Hassan is the 23-year-old co-founder and executive director of Youth Activating Youth – an organisation that helps bridge the gap between service providers and disadvantaged multicultural youth.
Since its inception in 2014, Youth Activating Youth has supported over 8,000 young people to re-engage within their communities and 4,900 have successfully completed the program.
Ahmed was also one of the youngest people in Melbourne to contract the coronavirus, being hospitalised earlier this year. Since then, Ahmed has used his organisation, Youth Activating Youth, to rally together volunteers to help those in need during the pandemic with supplies such as food and clothing.
I spoke to Ahmed about how Youth Activating Youth started, how he's making a difference for the disadvantaged multicultural youth in Victoria and what he has got planned next.
Hi Ahmed, first of all, it's very clear you have a passion for helping others, especially those in need. Have you always been involved in initiatives helping others; what motivates you to get involved?
"For me, the motivating factor is the opportunity to empower and motivate young people to break the cycle of disadvantage. I'm motivated by the need to empower the upcoming generation and to empower them to become the next generation of leaders".
Evidently, you've touched the lives of so many people with your Youth Activating Youth organisation, can you tell us more about how and why this organisation came to life?
"Australia is a multicultural nation that prides itself on being multicultural. Multicultural communities are among the most vulnerable groups in Australian society. Young people being brought up in culturally diverse households are more likely to experience social exclusion. This has a negative impact on many other areas of their lives. It has been proven that young people living in disadvantaged areas; whose parents have low levels of education may experience inter-generational disadvantages due the background of their parents. In many circumstances, the parents of disadvantaged youth lack the necessary skills and education to support youth in Australian society. As youth in these communities get older, they have access to fewer role models, mentors and the adequate networks that are crucial for future employment and education".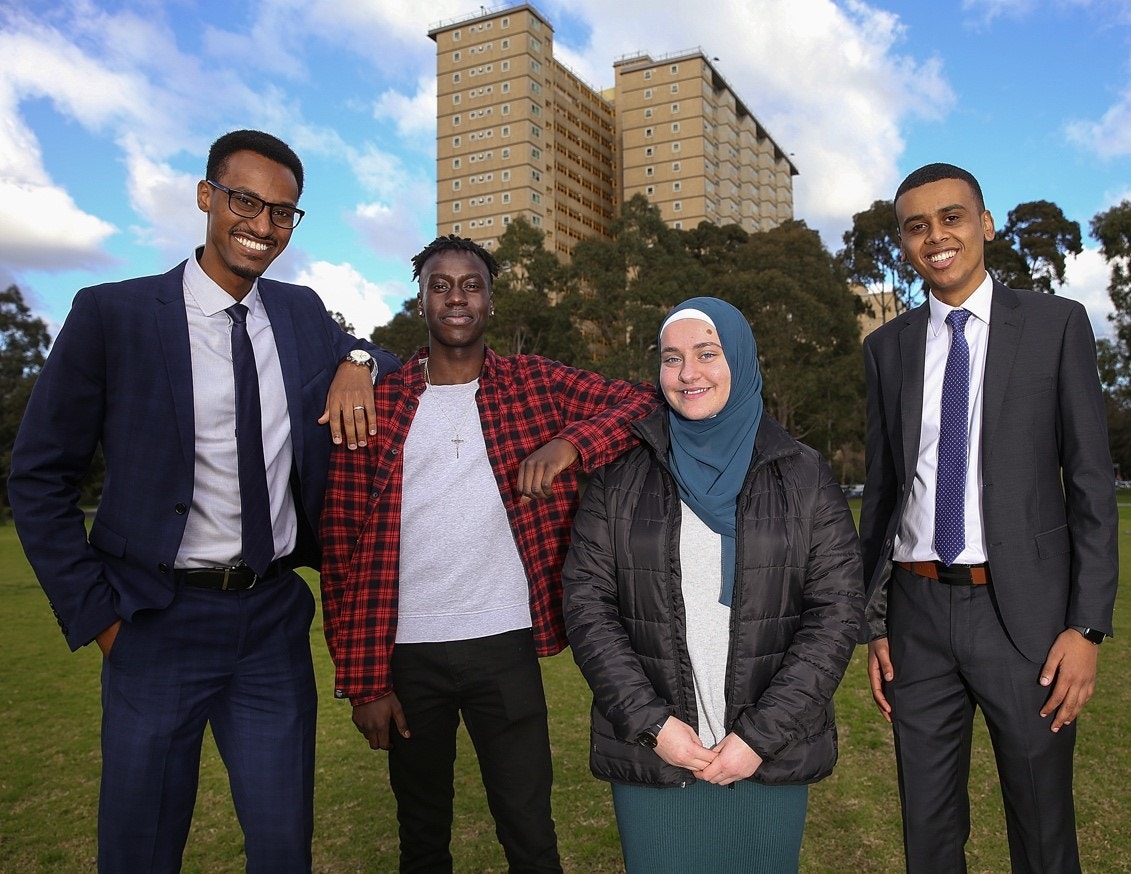 "At YAY we are connecting effectively with all of these young people because we are young, we speak their language, we believe they want change and they seek us out because they trust us. Call it a culturally appropriate service if you like; but it's really that they feel they belong, and we are one of the few avenues of genuine care and belief in their future".
"Looking back, the main motivation for establishing the organization was to offer support to marginalised disadvantaged youth consistently falling through the cracks. The programs now provide disadvantaged and disengaged young people with the essential skills needed to build self-confidence and networks that encourage a more enduring development".
It's amazing to see someone as young as yourself working to make a difference. Can you share with us what kind of things you're working on at the moment at YAY?
"YAY is currently working on making sure no young person or family is left behind and we all make it to 2021. Currently we are working with employers to get young people back into jobs – it's important we do. Creating programs around Mental Health – ensuring we can address the concerns of youth".
What has been your proudest moment to date within your YAY work?
"Since YAY's inception in 2014, over 8,000 young people have been supported to re-engage within their communities and 4,900 have successfully completed the programs".
Your work with YAY works to bridge the gap between disadvantaged multicultural youth in Australia and service providers, can you describe the very first moment that you realised your work at YAY is making a real impact?
"There is a general feeling of hopelessness among youth from the communities we work with. Some young people are on the verge of being deported and having their visas revoked and need urgent assistance. No personalised solutions are offered to these young people, just detention and then attempted deportation. Family breakdown has become really common. These groups of young people experience high unemployment rates, homelessness, come from broken homes and are caught up in substance abuse".
"We had a young person come to YAY aimlessly to just get away from home. He would hang out in our youth space regularly without any real plan to re-engage with the community or find employment. We suggested he get involved in our Arts program and he became a regular participant. Throughout the program he was intensively mentored by our arts coordinator & youth worker. We then linked him up to our Employment Officer for job readiness training".
"An opportunity for paid employment came up came up with a local employer and we were able to help him secure gainful employment".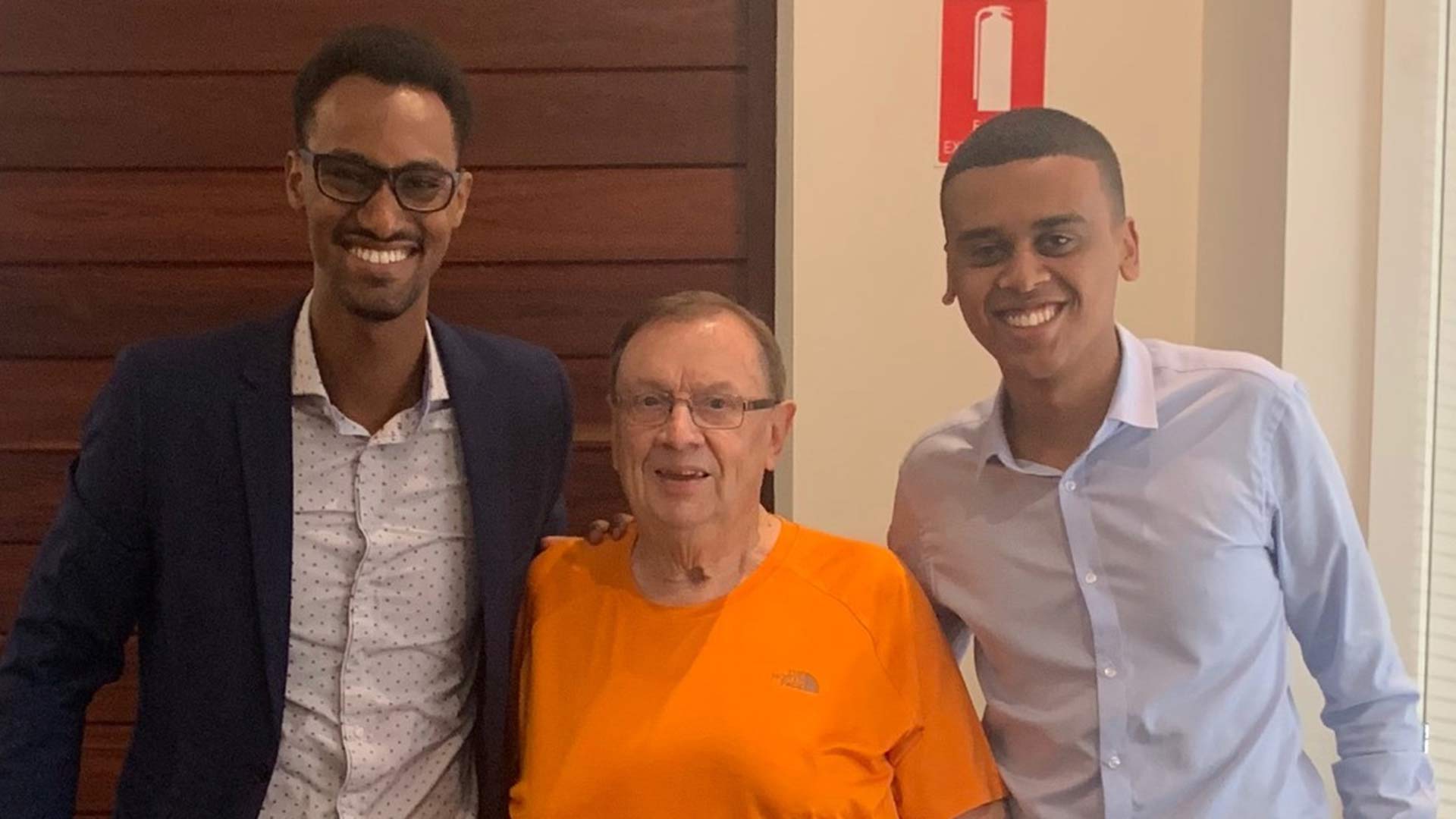 What advice do you have for other people wanting to get involved in supporting disadvantaged multicultural youth in Australia?
"We have many opportunities for volunteering with us. The work we do would not be possible without the help of our fantastic group of volunteers. Year after year, they share their skills, time and energy to support the work we do for disadvantaged multicultural youth. Our current volunteers participate in our programs by mentoring and sharing their knowledge and experience to youths who come to us".
You were also one of the youngest people in Melbourne to contract coronavirus, how are you doing now?
"I'm doing well now, thank you, and have recovered from the virus".
You mentioned that since contracting the virus, you've also been helping hundreds of others in Melbourne needing help during the pandemic. Can you tell us more about the support you have been providing?
"YAY has extensive established networks within the multicultural and faith communities. As such, they are seen as a leader in the community and provider of trusted, culturally safe support. YAY is approached by both community and government to step into a role as advocate, service provider and community liaison. This has put immense pressure on the organisation to deliver its core programs, as well as to deal with the multiple complex needs of community arising out of the Covid-19 crisis".
"The community cohorts that YAY work with are some of the State's most vulnerable. What has become increasingly evident is that communities, not just youth but their families and other networks (close to the young person who have a relationship with YAY), are also now reaching out to us for support".
"We have also been assisting families and young people with culturally appropriate food and other essential items they require".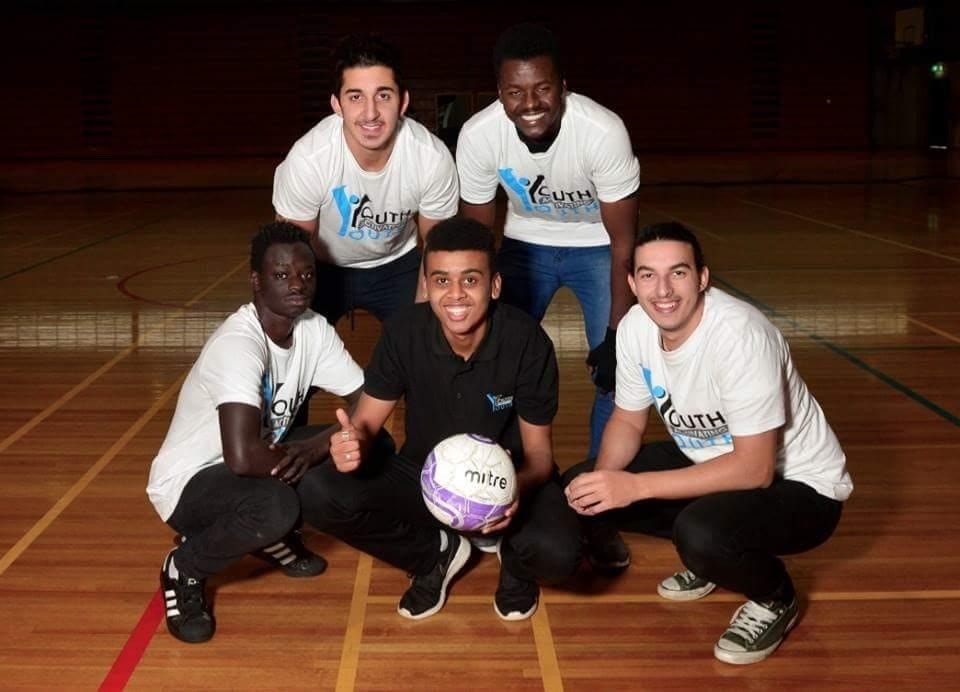 From the success of YAY, to helping those during the coronavirus pandemic in Melbourne, what would you say has been the highlight of your career to date?
"Supporting young people into jobs and being able to give back during a pandemic".
Melbourne is doing it tough right now, and I'm sure there are many Australians that would love to help where they can. Can you tell us how people can support those struggling in Melbourne right now?
"The best way to support Melbournians is by reaching out to people you know. Friends, family, co-workers, and neighbours or community groups. Sometimes this can feel like too small of a gesture but as the saying goes it really is the thought that counts during this time".
"Depending on your age and fitness level you can also help by running errands for elderly family members or neighbours. Reach out and see if they need help picking up groceries, medication or parcels. You can leave packages outside their door to maintain a safe distance"
Dell and 10 play are bringing you inspiring stories of Change Makers at work across Australia, celebrating the people who are doing the little things to make a big impact. Because we know that every little thing is everything.