Peter Ford has had anything but a conventional career. From being an anchor at CNN, a novelist, and a code-writing programmer just to name a few, some would say Peter had done it all. But it was the story of Stephen Hawking's condition that prevented him from communicating that inspired Peter to begin his work on the 'NeuroNode'.
Peter is the founder, and now Director of Innovation at Control Bionics, where he has worked for almost two decades on researching and developing the technology that has led to the NeuroNode. Today, the NeuroNode's capabilities enable those who previously couldn't move or speak - also known as 'locked-in syndrome' – to connect and communicate with the world around them.
We spoke to Peter about how the NeuroNode started, how he's making a difference and what it takes to be a change maker.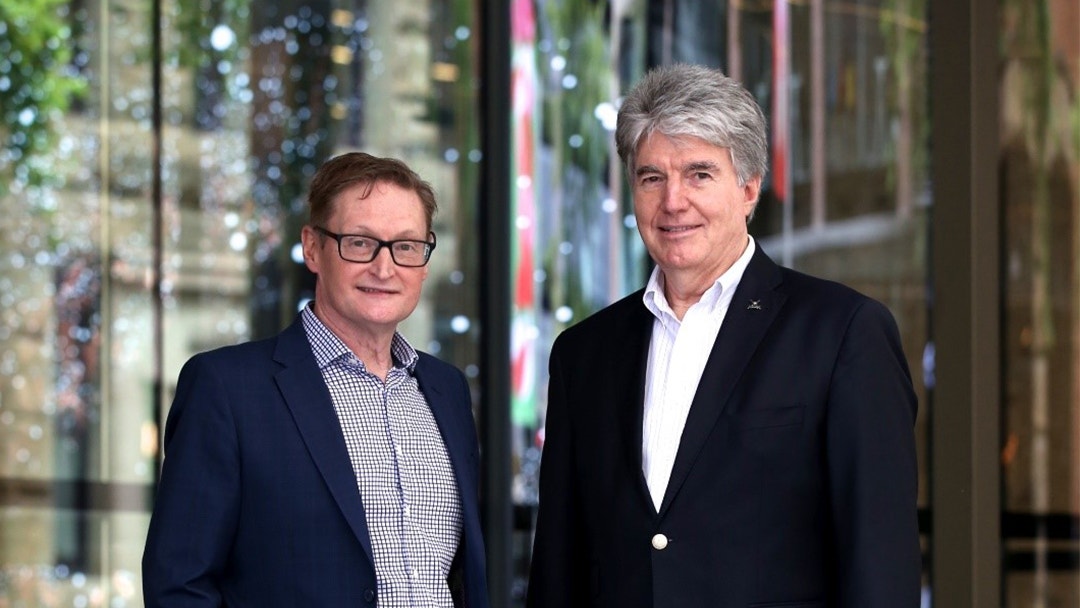 Hi Peter, it's so great to be able to speak with you today about your invention, 'NeuroNode'. The last I read of your work with it, you mentioned fitting robots with activator arms and had goals of projecting human presence into other areas. Can you share with us how the NeuroNode is going today?
"Hi, thank you for having us back. We've been able to evolve so much since our last visit with The Project. NeuroNode now talks to, and controls, so many more existing devices and Assistive Technology systems. Some of our clients have already used their own neuroelectric signals and NeuroNode to drive telepresence robots thousands of kilometres away. It's a vivid experience, like being there, but virtually from their wheelchairs or beds. Others can now use NeuroNode to control a food-delivery robot, choosing their meals and controlling a spoon or fork to eat. NeuroNode Trilogy adds eye tracking to its neuroelectric control system, so your eyes can act like a mouse, moving the cursor anywhere on the screen to wherever you are looking, and the NeuroNode then acts like the left or right click to choose or launch a program or type a character, and build words and sentences."
Can you tell us how the NeuroNode is changing the lives of patients living with Motor Neurone Disease?
"So many people who are diagnosed with MND say that, once they're stabilised, the most challenging symptom is loss of communication. We are highly social creatures, so losing communication is profoundly distressing, regaining it with this intuitive technology is life affirming. It not only significantly improves the Quality of Life of the person, it raises the QoL of everyone around them. The stress levels for everyone lower too, once a person can communicate again, from asking someone to scratch their nose, to - as so many NeuroNode users in the USA and Australia, among others - saying to their partners, "I love you.""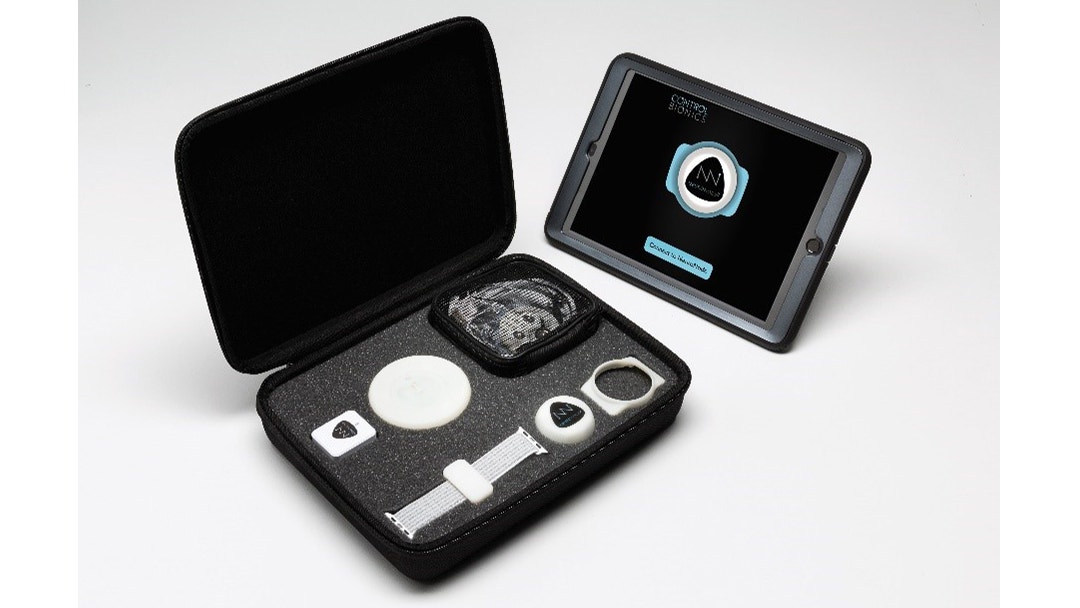 What is it that has caused you to be so driven and passionate about helping people with Motor Neurone Disease?
"Originally I was inspired by the story of Professor Stephen Hawking - that massive intellect describing the cosmos with mathematics but trapped in a body that prevented him from moving or saying a single word himself - and the challenge of helping him communicate. It was clear that he represented, in a way, everyone who could not move or speak. Each of us humans have a visceral need to say, "I am here, I matter, please listen to me". Fulfilling that need by everyone to connect with other people has become a highly rewarding passion; each time we bring a new client back online, the first time they can use NeuroNode to type a word and have it spoken aloud by their computer, is a highly emotional moment for them and for us; it is bringing another person back into the network of all around them, and anyone they wish to connect with anywhere in the world."
What would say has been your biggest achievement to date with the NeuroNode?
"Proving that the original idea of using a person's neuroelectric signals from their brain into a muscle to control communication was valid. Once that hypothesis became fact, it changed the way people with disabilities could consider controlling their communication, and their devices, from powered wheelchairs to personal robotics."
There are many people who haven't heard of 'locked-in syndrome', or technology like the NeuroNode. What's one thing you'd like to share with our readers about the condition and how they can help?
"Locked-in syndrome means you are a prisoner in your own body. It does not move, speak or respond to your commands. It is a terrifying state. However, it rarely means that person is unable to think as clearly as you. People frequently judge someone with one disability as having more; they may treat someone with a physical disability as also being deaf (by speaking loudly to them) or cognitively impaired (by speaking to them the way they might to a child), or worse, by simply ignoring them."
"See the person, not the disability. If you're passing someone with a disability on the street, don't look away, say, "G'day". They might not respond (they may just be surprised), but you are acknowledging them as a person, with dignity and the same rights you enjoy. NeuroNode's mission is to be the best technology ever, to help people with the toughest disabilities reconnect with all of us humans, by restoring communication, control and maximum independence. So that among everything else, they can say, "G'day" back... and so much more."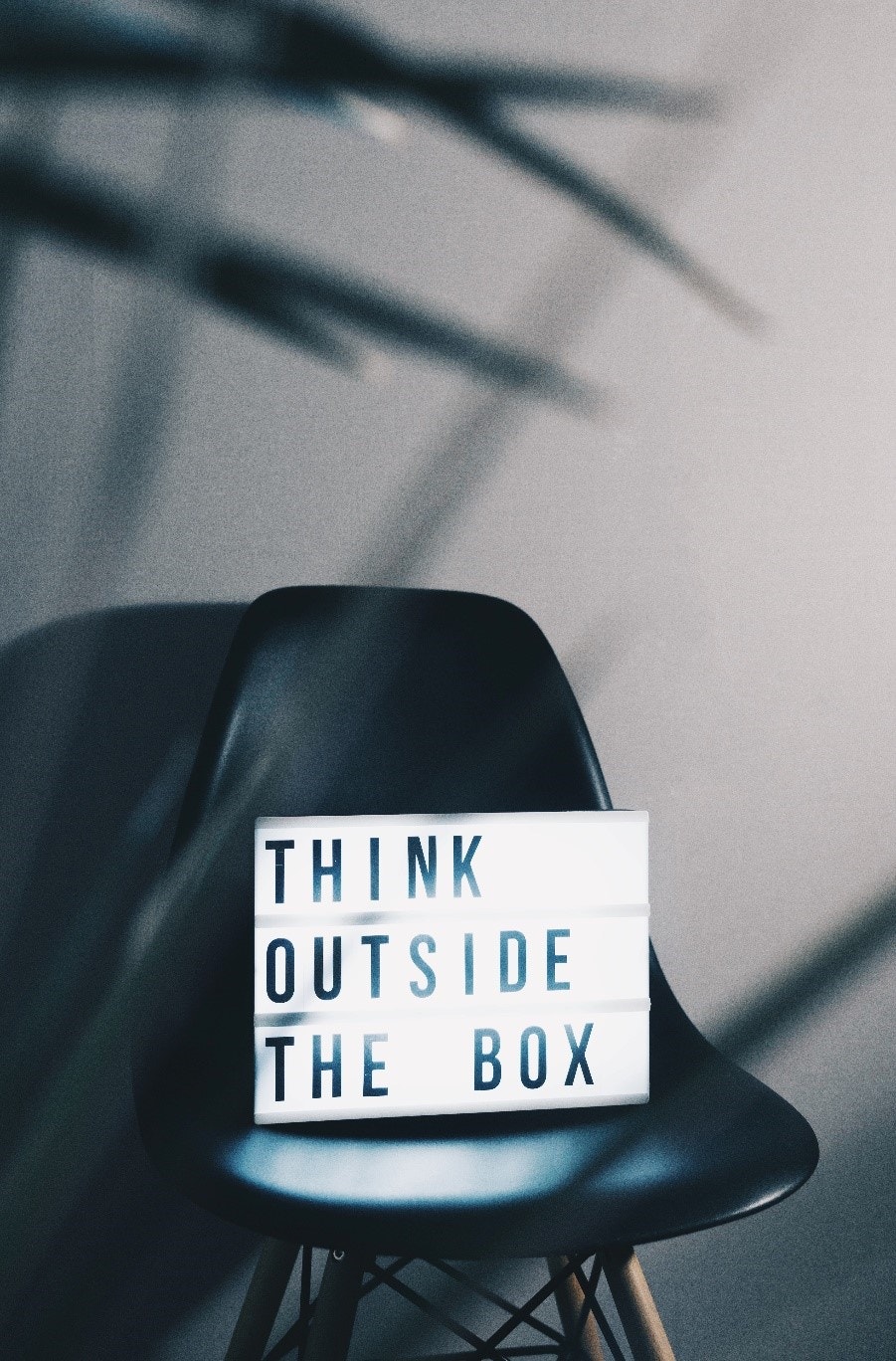 Your career path, it's been anything but conventional. The idea of changing so many careers is unusual and quite daunting for most. If you could share a message with young adults entering the workforce today, what would it be?
"Make every moment count. Learn as much as you can as early as you can. Don't be afraid of challenge or change. Find, and stick with, whatever gives you greatest fulfillment. Trust that everyone is dealing with the knowledge that they are mortal, fallible, in need of love, affirmation, fulfillment no matter what kind of front they present to the world. Don't be afraid of making mistakes. Don't make the same mistake twice - three times, tops. Keep your friends close. Relax. We're all going to die, make the most of the interlude."
What advice do you have for other people wanting to become changemakers in their industry?
"You're going to need to dare to be different; it can be lonely. Believe in yourself, make solid allies and never, never, never give up."
You can read more about what the NeuroNode is doing to help those with MND at https://www.controlbionics.com/.
Dell and 10 play are bringing you inspiring stories of Change Makers at work across Australia, celebrating the people who are doing the little things to make a big impact. Because we know that every little thing is everything.