As a result of panic buying, Aamir Qutub, the platform's Creator and Co-Founder thought there must be a way to find out if anyone in his neighbourhood had some rolls they could spare.
When Aamir also noticed how many people were offering their help on social media platforms like Facebook, knowing what a danger this presented given his background in cyber security, along came an idea for an app.
With the support of his co-founder Rory Costelloe and ambassador Kim Cooper to get Angel Next Door running and Australians signing up to become angels themselves, their goals were brought to life.
Within just three weeks of launching, they already had 6,000 users ready to offer their help to those who needed it the most. Whether it was to buy groceries, mow the lawn or of course, pick up some humble rolls of toilet paper.
I spoke to Kim about how she got involved with Angle Next Door, how it's helping communities during the coronavirus pandemic and beyond, as well as exactly what it means to become an angel.
I'm really excited to chat to you because I've read a lot about Angel Next Door and think it's such a great initiative.
"Thank you. Look, so do we. I say that so humbly. We're obsessed with it. We just think there's so much benefit to the community through this app.
"We're really proud of it and we think it just has such a great ability to be a blessing to the community. Both for people who are receivers of help but more importantly, for people who give help and have an easy, safe and secure way to be generous. It's good for the human soul."
What prompted the Angel Next Door journey, and why did you get involved?
"It was founded Aamir Qutub and he is a specialist in cyber security. That's why Angel Next Door has its point of difference being that it is so secure for people's details.
"He then reached out to Rory Costelloe, the owner of Villawood Properties, to put some of their weight behind it. As a company, they're very philanthropic.
"It was then that Rory reached out to me knowing my heart for community and asked me to come on board as our ambassador to help get the word out there. That's how I got involved."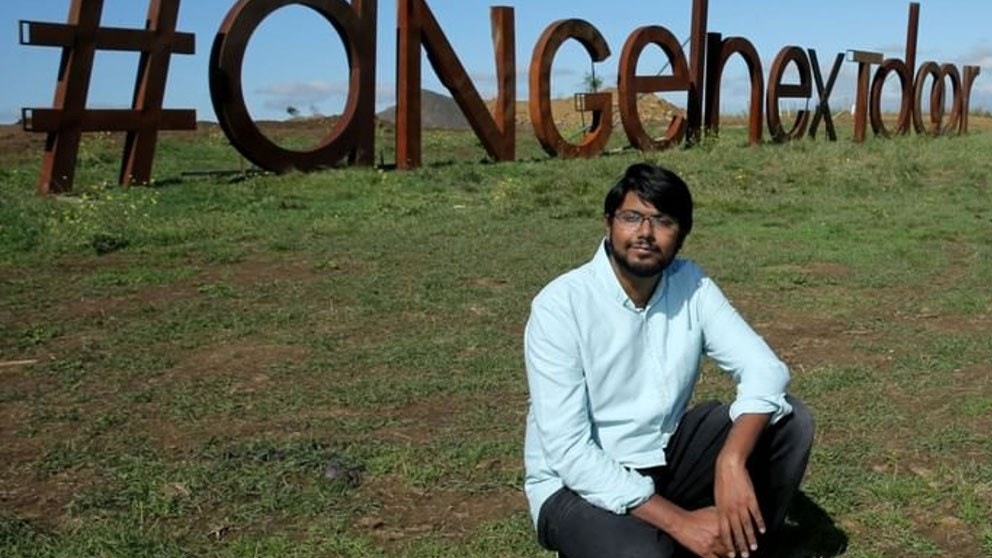 You are your father's full-time carer. Do you think that experience gave you a greater insight into the need for more volunteers in our community?
"My experience as a carer for my dad, John, definitely brings home that something like COVID-19, if I hadn't have chosen to be his full-time carer, he might have needed the support of something like this. He would have needed community support of neighbours.
"Angel Next Door just makes it so easy for people to ask for help and so easy for people to be able to give it. I think communities needed something like this for a long time, especially when you add the importance of cyber security."
Angel Next Door has two key functions, you can either seek help or offer help by becoming an angel. What does it mean to be an Angel?
"I think being an angel is just someone who is willing to be a blessing to someone who needs help in their community.
"One of my favourite stories is of a guy named Ben who helped a woman who needed some groceries and when I rang him and spoke to him, he said, 'Oh I don't know if my story is that special. I didn't really do much.'
"I said, 'But that's the whole point.' The app makes it so easy to make to him, what he felt like was not much of a difference. It didn't take much out of his day but when you speak to the woman who received the groceries, she said it helped her heaps for the next two or three days.
"Being an angel doesn't mean you are literally changing the world. It can mean you're making a difference to your little slice of it. That's the thing about Angel Next Door as well, when you sign up, you're not required to give help to every request.
"As a helper, you can vet those requests and think, is that something I can do? That can then be as big or as little as you choose which I think is important because everyone's level of being able to give is different."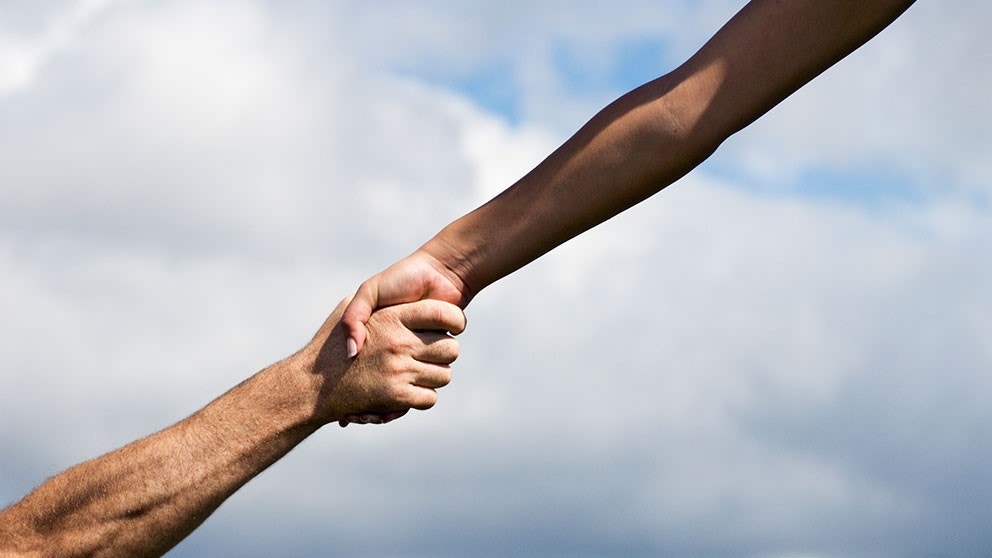 Angel Next Door had 6000 users in just three weeks of launching which is extraordinary. How did this make you feel?
"It was phenomenal. It was so beautiful but it didn't really surprise me. Being Australian, we are always aware of the culture of mateship. We always hold this strong culture of community and that was so evident and so true.
"People want to give, people want to be a mate to their neighbours and when you offer them an easy and safe way to do that, people will jump on board. It wasn't as surprising at it probably should have been because that's just who we are as Australians."
How did you get the word out there when it came to looking for angels to offer their help?
"To be honest, we did lots of getting it out there on Facebook. We did Instagram. We've partnered up with Neighbourhood Watch and they sent out emails. There are a few different corporate sectors who've let their staff know the option is there if they need it.
"But other than that, it's kind of just been word of mouth and people seeing it and telling other people. We are volunteers, we're not paid to do this job and Aamir certainly doesn't get any kickback for designing it. He put in his own funds to design this app.
"We couldn't have generated that much in three weeks. It was amazing. It was word of mouth and people just wanting to help."
How did Angel Next Door help to facilitate a solution when Australians needed help during the coronavirus lockdown with so many unable to leave their homes?
"Angel Next Door began when Aamir himself ran out of toilet paper and couldn't get any at the shops. He said to himself, 'You know what I need? I need a way to be able to ask my neighbours and ask people in my community if anyone's got any.'
"He was at the same time watching all of the Facebook groups of people popping up and offering to help and with his cyber security history he though,'Oh my gosh, this could be so unsafe.'
"It was those two events within a short period of time that got him thinking. It was born out of COVID-19 before the lockdown crisis. But I think moving forward any time Australia faces a crisis; we can face it together via the app.
"It can be there is we do go through another bushfire crisis next dry season or next summer or something we're not yet aware of, it will be there to respond. But I think we also can't underestimate the crisis that people face every day normally.
"The anonymity of the app is such a great strength too because a lot of people probably haven't needed help their whole lives then they find themselves in a position. This allows someone to reach out for help and pretty much get it instantly without having to put it on their Facebook for all their friends and family to see or go through channels and paperwork.
"As much as it was born out of COVID, I think when we face a crisis as Australians and as a nation, also just for everyday crises we go through, the app will be there to support people."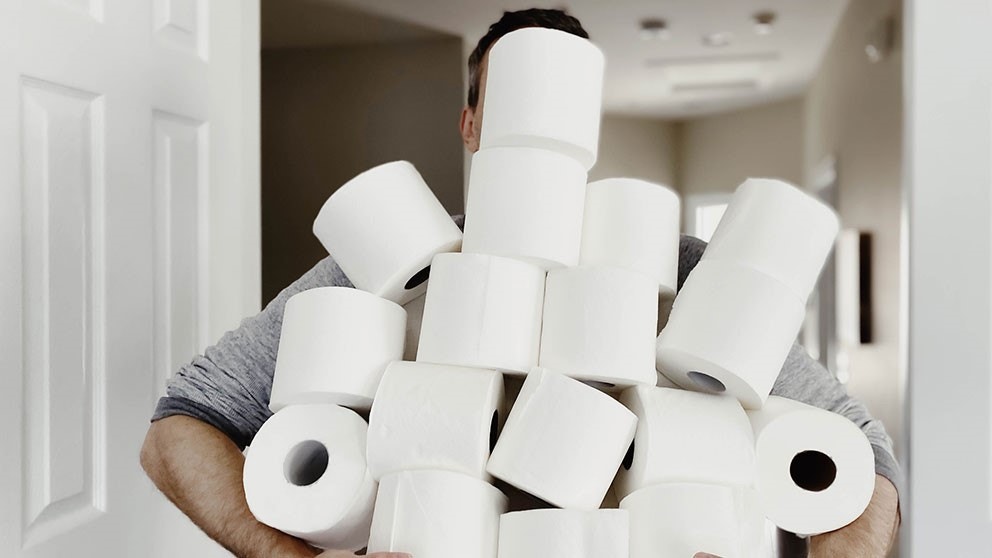 Walk me through the vetting process to become an angel and what safeguards are in place?
"To register to become an angel you need to register with your phone number and then you get sent a code that you then need to verify. It's a very secure way to vet someone because you can't get a phone number without your address and your details being verified through whoever gave it to you.
"This makes it safe that people are who they say they are. Whereas if you join a Facebook group to help people in your community, you can make a fake profile. It was really important that we knew the people that were signing up to Angel Next Door and the people who needed help were who they said they were.
"We also have the community guidelines on there that advise people to never let anyone inside your home and that you can have things dropped off at your door. You can make this as anonymous as you choose.
"The other thing that the app has which I think is a real strength is its own in-house messenger. You don't have to give your phone number to someone, you can communicate with them through the app completely. No one ever has to get your phone number of your address. It really is such a safe and secure way.
"I think the in-house messaging feature really makes that possible. It was a feature that Aamir added. It's so clever. At the moment for every request we have six to seven people saying they're willing to help. You can actually then choose between those people in the messenger app, get a vibe and sort of chat to them over the messenger then decide, okay, that's the person I feel most comfortable with assisting me.
"The app allows you to do that without giving your number to six or seven people to get in contact and that's just brilliant for anonymity and being safe and secure online."
What are some of the things an angel might do or help with?
"We had an older lady who needed a fridge picked up and dropped off but her son was stuck in a different state due to the border restrictions. She asked if anyone had a truck and could deliver the fridge she'd picked up. A guy the very next day was like, 'Yep! I can do that.' He went and picked up a fridge and dropped it off for her which was great.
"We've had people doing gardening for people who have lost their job and they might have a problem with their back. They can't do their own gardening but they can't afford to get their garden done right now because of COVID. So people have gone over and mowed lawns and done gardening.
"Lots of jobs, people have advertised for jobs and said, you know, we've got a need in our company if anyone is looking. There has been such a myriad of ways people have been helping. Groceries have been a big one."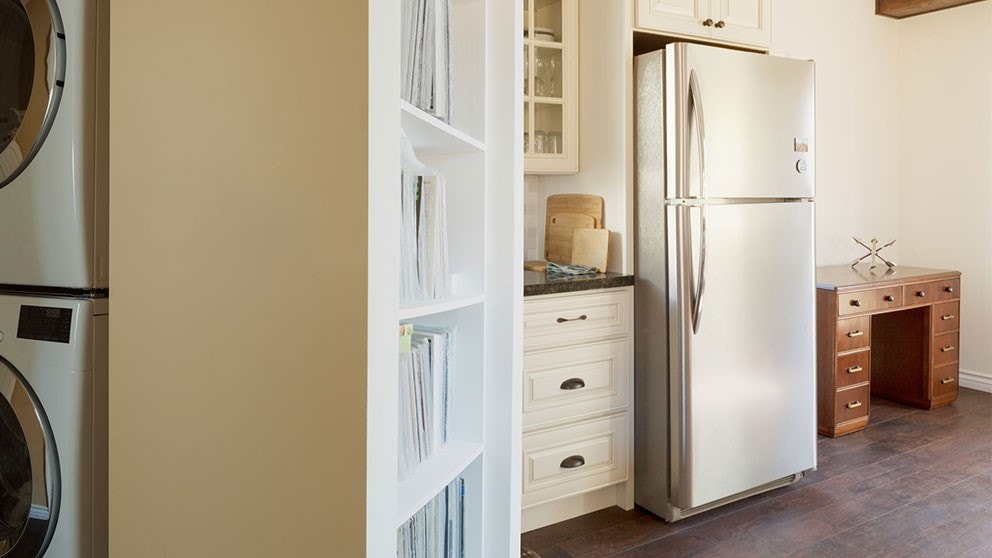 What can those Australians who have found more time on the hands due to COVID-19 do to get involved?
"Go to the website angelnextdoor.com.au or you download the app and register as an angel and see what pops up in your area. For people who need assistance, just continue to regularly check the app to see if there is someone who is in need."
Dell and 10 play are bringing you inspiring stories of Change Makers at work across Australia, celebrating the people who are doing the little things to make a big impact. Because we know that every little thing is everything.