It might mean going for a walk to the local supermarket instead of hopping in your car or looking at what you have left in your fridge instead of ordering takeaway.
Reducing your carbon footprint sounds like a big task until you start breaking it down into manageable activities like these. And when you realise how simple it is to make these little changes in your everyday living, it's not that hard to take it one step further by convincing your friends to do the same.
We all know that the best friends are those who are there for us when we need them most and make a positive change to our lives. So what better way to make a difference than by being an environmentally friendly friend and showing your mate how they can do the same?
Aside from having a good impact on the environment, many of these changes are good for your health and can save you some cash in the process. Now we're definitely listening.
Here are some easy changes you and your friend can make together, starting as soon as this weekend's catchup:
1. Go for a walk or bike ride instead of a drive
Driving a car has a huge impact on the environment in a number of ways. Cars are a major source of greenhouse gas pollution in Australian cities with transport being the third largest source of greenhouse gas emissions, according to the Climate Council. Not to mention the impact air pollution has on our respiratory health.
To help combat this, the best thing to do when you're catching up with a friend is to opt for a walk or bike ride instead. You'll be helping the environment while also doing something good for your health at the same time. And the benefit is when you're chatting away with a friend, you hardly even notice that you're exercising in the process. It's a win-win.
2. Make meals at home with what you have in the fridge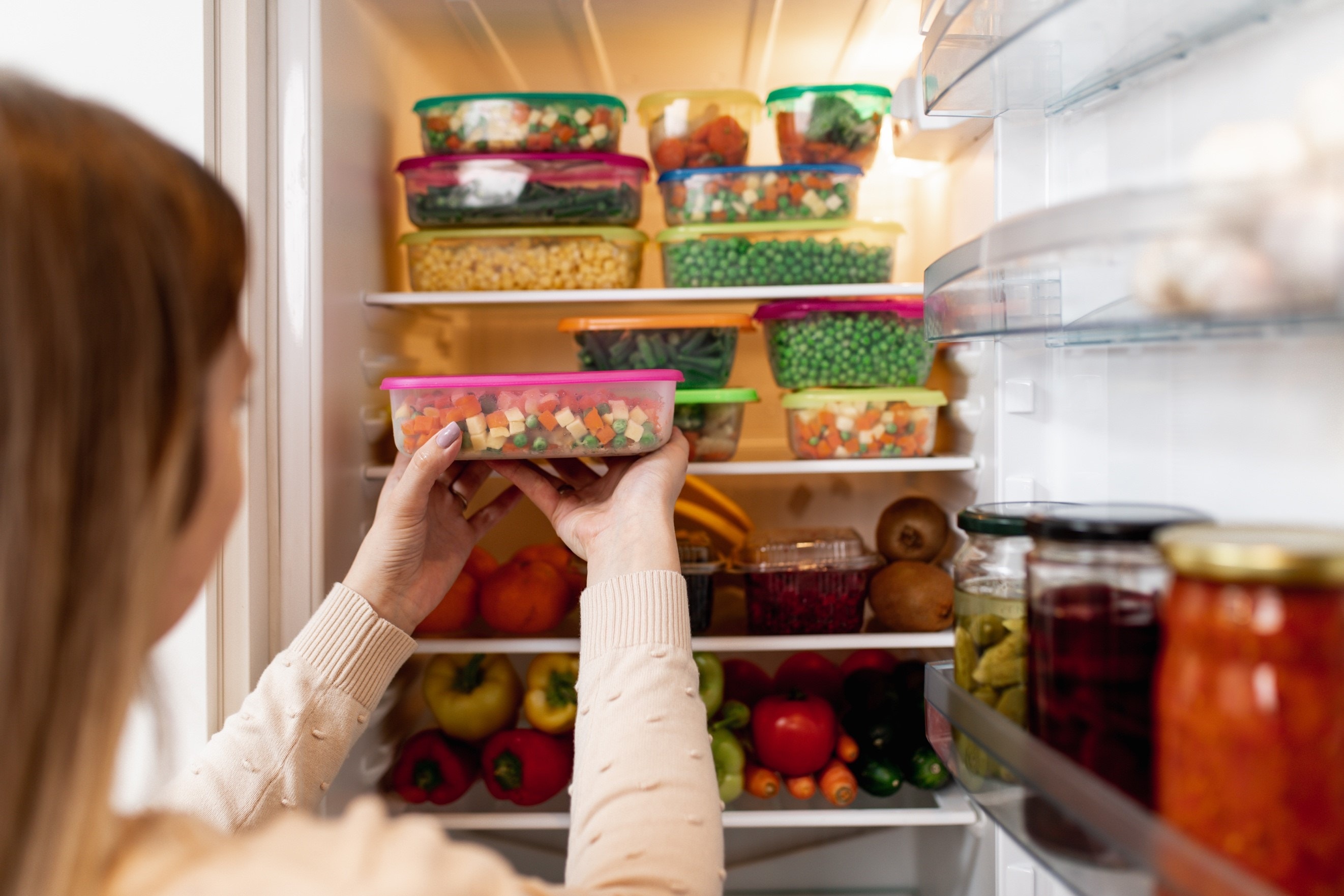 Food waste is a big problem when it comes to Australian households. The Government estimates food waste costs the Australian economy $20 billion each year. Over 5 million tonnes of food ends up as landfill, enough to fill 9,000 Olympic sized swimming pools. One in five shopping bags end up in the bin which equals roughly $3,800 worth of groceries per household each year, according to OzHarvest.
Those statistics are pretty sobering, but the good news is you and your friends can do something about it. Instead of going out for lunch or ordering takeaway, consider cooking for each other instead. Not only will you be reducing food waste but you'll be saving a bit of cash in the process.
3. Think before you buy each other gifts
While everyone loves opening up a present on their birthday, it's worth considering where your present is going to end up. Is it a gift your friend is really going to use? Clothes make a lovely gift but it's important to remember a big portion end up in landfill.
The latest statistics show that Australia ranks number two in the world for textile disposal and the average Australian buys about 27kg of textiles per head per year and, amazingly, disposes of about 23kg per person per year, according to Government News. It's the price we pay for fast fashion.
So instead of buying each other presents that have the potential to end up in the bin in a few months' time, why not invest in experiences instead? They make for better memories and help to look after the environment in the process. We're talking indoor skydiving, scuba diving at the local aquarium or taking a cooking class together. They sound like excellent ideas to us.
4. Swap clothes with each other instead of throwing them away
Another benefit of having close friends is you often share the same taste in style. Given how many of our clothes end up in landfill, it might be worth having a clothes swap event with a group of your friends.
You get the exact same feeling as buying a piece of clothing except it costs you nothing except for the old clothes in your wardrobe you were going to turf anyway. Giving your clothes new life makes you feel much better about your purchases and it's always better to reuse clothing than throwing it away.
Websites are popping up all over the place to allow you to ethically dispose of your preloved and vintage items too. So if they're not quite right for your friends, you might want to think about listing your items online together instead. It's very in vogue to recycle your clothing so now is the best time to get a friend on board too.
5. Spend some time becoming plant parents together
There's nothing that gets you in a good mood quite like welcoming some indoor plants in your life. Plants and trees are also wonderful for the environment. They support the plant by releasing oxygen into the atmosphere and absorbing carbon dioxide, providing us with a healthy environment.
So why not spend your weekend at a local nursery among the Fiddle Leaf Figs and Devil's Ivy? And if you'd like to take things up a notch, you could spend a weekend participating in a tree planting program like Plant-A-Tree. Helping the environment while flexing your green thumb, we like the sound of that.
So there you have it, five easy steps to being an environmentally friendly friend. It's not so hard after all and we bet your mates will thank you for it in the long run.