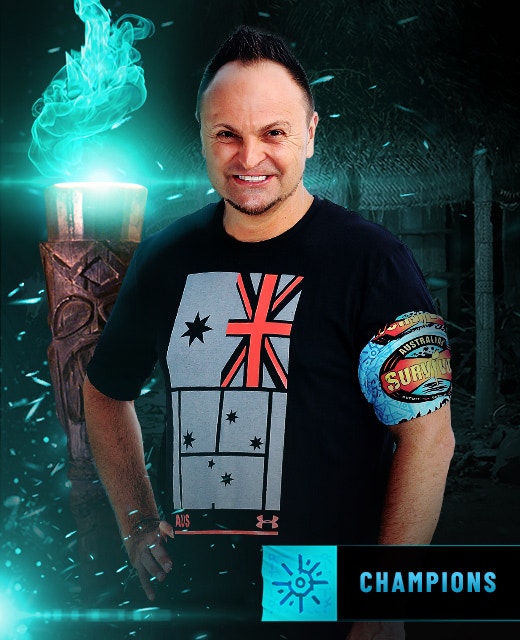 Steven
Olympic Gold Medalist, 45
Not many people have a phrase named after them in the Australian National Dictionary, but 'Doing a Bradbury' has become part of the country's vernacular.
Steven is a former short track speed skater and four-time Olympian. He's most famous for his Gold Medal win at the 2002 Winter Olympics after his four opponents all collided, leaving him to skate to victory making Steven something of a folk hero and the story of the underdog who never gave up.
Aside from his victories, Steven is also known for some horrific injuries over his 20-year career. In 1994, he was impaled on another skater's blade losing four litres of blood in 60 seconds and requiring 111 stitches and 18 months' recovery time. Then in 2000, he crashed into a barrier during training and broke his neck.
All these injuries and near-death moments are etched in Steven's memory and part of his strategy for winning Survivor saying; "It's amazing the power a human can draw on when you're put into a life and death situation and I'm so competitive by nature that I will use these skills to my advantage."