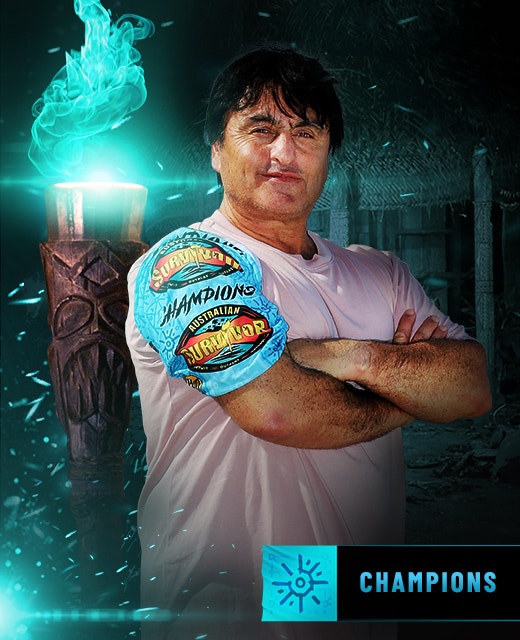 Ross
Big Wave Surfer, 53
If you look up hell raiser in the dictionary, no doubt there would be a picture of Ross. A legendary big wave surfer, he is one of the most iconic surfers to catch waves over 80 feet high.
Known as Mad Dog, Ross has a need for speed in all things action. Making his name as a big wave surfer at the 1986 Billabong Pro, Ross went on to spend another 12 years on the ASP World Tour.
In 2001, he became the first Australian surfer (and first non-Hawaiian) to win the prestigious Quiksilver in Memory of Eddie Aikau. Then in 2016, he took second place at the elite big wave competition now known as The Eddie, the world's most renowned big wave surfing competition.
Ross is also the only man to have braved the dangerous Big Mama at Nazare beach in Portugal. Ross was lucky to walk away with only a concussion after being washed onto the rocks – adding to a list of broken nose, back, ribs and shoulder over the years.
Now ready to take on the next challenge of Survivor, Ross might not be a superfan but he knows how he wants to play saying; "Hopefully I'll be a nice guy and worthy like Mat Rogers. I achope I keep my mouth shut like Shane Gould and have fun like Brian Lake."