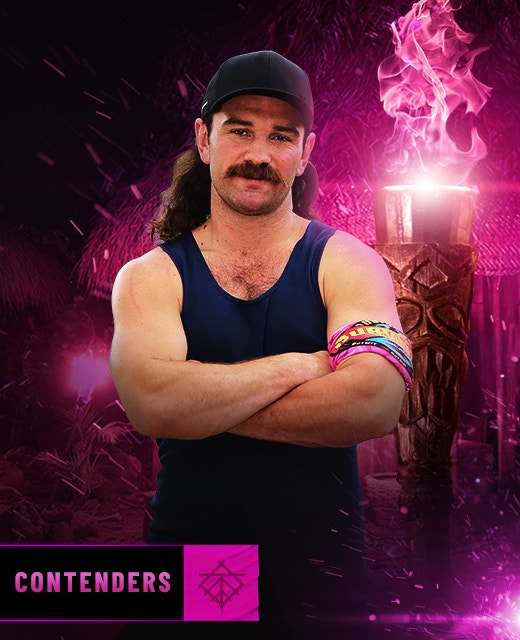 John
Gold Miner, 28
Looking like he's fresh off the set of a VB commercial, John is the ultimate Aussie larrakin.
A gold miner from Western Australia, John is tough and determined but is also a bloke who just wants to have a good time. Hoping these characteristics will help him in the game, John is not a superfan of the show but thinks he's still got what it takes.
Raised by a single mum and his grandmother in Footscray, Victoria and moved to Kalgoorlie to make money in the mining industry. John's distinctive mullet now has a permanent curl to it after he dressed as Cher for a local charity night and got a perm that hasn't grown out.
"I just want to be a likeable bloke," he says. "I can make friends easily and am able to spot a snake in the grass so I hope I can do that on the island.
"I'll give it my all but I don't want to be too big of a threat too early on. I usually like to make tough decisions after sleeping on it but I might not have that luxury on Survivor. I think my biggest problem is sometimes I'm overly familiar with people and that might be a weakness."