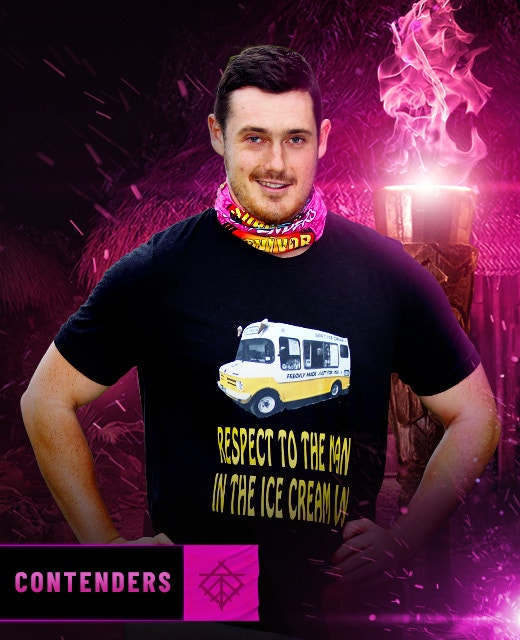 Harry
Ice Cream Maker, 30
Cheeky and fun, Harry is a dietician who dreams of owning his own ice cream truck and starting his own business.
With a Post Graduate Diploma in Dietetics, Harry works as a dietician and a cook at a café. But Harry's real passion is making ice cream and he loves creating new flavours every month.
Growing up, Harry and the kids on his street would make up their own versions of shows like Survivor and take part in their own challenges, running races which inspired him to apply.
"I've always loved the show since I was a kid but more recently I've just had the realisation that I don't have to think of things as just a dream. It's why I became an ice cream maker and why I applied for Survivor. Now I see the things I want and just go for it."
Planning to actively undermine his opponents and play a loveable villain, Harry's Survivor favourites are naturally Luke and Jericho saying; "I'm a massive fan of theirs, I just loved all their mischievous moments like sneaking around with the cookie jar. I'm hoping I can emulate them."
Hoping to be underestimated, Harry also has experience with wrestling and says; "I think I have quite a reasonable balance of mental and physical strength that's required. But more importantly the camouflage of a dopey, cheeky ice cream man to keep me off many people's radars."