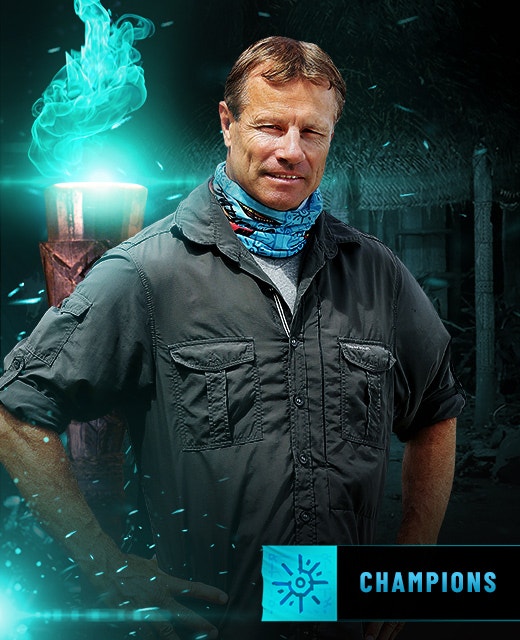 Andrew (ET)
NRL Legend, 53
When you think of NRL, Andrew Ettingshausen (ET) is one of the biggest names in the sport's recent history. Renowned as one of the best NRL players of our time, ET played 328 games for the Cronulla Sharks over 18 years.
The longevity of his career and his contribution to the NRL has cemented his status as a legend of the game and was awarded the Daly M Centre of the Year Award in 1994 and 1996.
Living in The Shire in Sydney and the father of four girls, ET now spends most of his time out on the water with his own fishing TV series (Escape With ET) which airs on Network 10.
The thrill of a new challenge like Survivor definitely caught his attention saying; "I never thought I would ever have the chance to go on Survivor. Playing in the Champions team is awesome and to me this is a once in a lifetime opportunity."
ET also loves an adventure and has spent years cave diving, hang gliding, paragliding and trekking all over the world. Hoping to emulate some of the loyalty traits of players like Mat Rogers and Lee Carseldine, ET says; "I think if you show you have played the game 100% by winning challenges, helping your team mates, getting involved around camp, then you can win it."