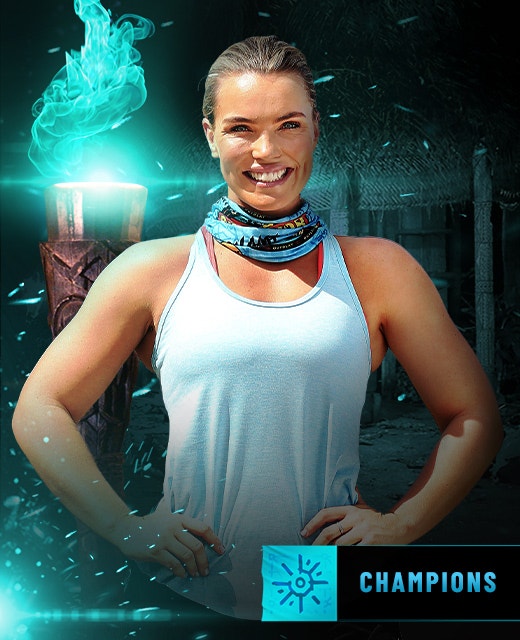 Abbey
AFL Premiership Winner, 28
One of the biggest stars in Women's AFL, Abbey has become a key figure in the AFLW following a huge season with the Adelaide Crows.
Abbey is the first woman to kick 100 goals in a season as a star forward and midfielder. She is a regular broadcast presenter and has started her own active wear range.
Splitting her time between Melbourne and Perth, where her boyfriend Keegan Brooksby plays for the West Coast Eagles, Abbey is also a Real Estate Agent by trade, but sport has been her great love since a child where she was an avid Netball player.
With no major female role models in AFL growing up, Abbey is a proud ambassador for the game and loves inspiring girls to give it a go saying she was always told she wasn't good enough and it drove her forward.
Saying she was always intrigued by watching Survivor, she decided this was the year to push herself and see how she would go saying; "I loved the series last year and thought it would be an unbelievable challenge and experience. I hate the feeling of 'content' and I am always looking for new challenges."