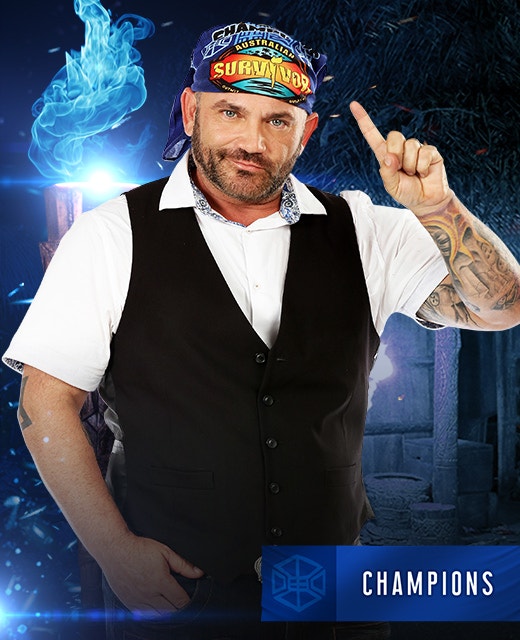 Russell
Age: 45
Occupation: Survivor USA Super Player
State: USA
Tribe: Champions
Regarded by super fans everywhere as Survivor's greatest villain, Russell is one of the most notorious characters in the US show's history.
Considered to be one of the most influential contestants of all time, Russell is ready to take a crack at his Aussie counterparts, making it the fourth time he has played the game.
Famous for his stints on Survivor Samoa, Heroes vs Villains and Redemption Island, Russell has made it to the end but never won the title of sole survivor.
"I have no choice in this. I have to win. I have to prove to everyone that I can do it and I have to prove to myself that I am as good as people say I am."
Russell is one of only five contestants to be inducted into the Survivor Hall of Fame in 2010 and he is also one of the only competitors to ever make it to the finals in more than one season.
Lying, stealing, sabotaging his fellow tribe members, there's nothing Russell won't do to win. Father of four and recently a grandfather, he won't let anything get in his way saying, "When I'm out there, I am a blank screen. My family don't matter until I get off that island. I'll be playing for them but I won't let my emotions get in the way and I won't let it make me soft.
"I'm very excited to take on the Australians, they won't know what's hit them when they see me walking out on day one."