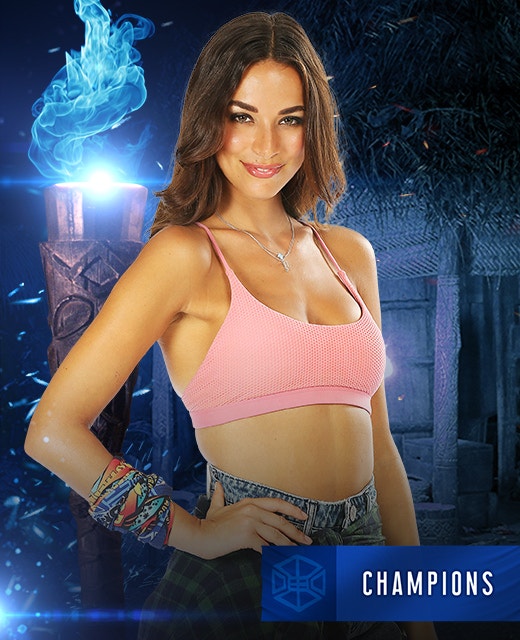 Monika
Age: 27
Occupation: Miss Australia 2015
State: NSW
Tribe: Champions
Monika may be one of Australia's most beautiful models but she's very keen to prove there's more to her than how she looks.
Crowned Miss Australia in 2015 and third in Miss Universe, Monika also studied psychology at University and is planning to use that to her advantage saying, "People probably think I'd just be a beauty because of what I do, but I have brains too and I can't wait to show everyone!"
Recently married and heading to Survivor as a newlywed, Monika thinks the hardest part for her will be missing her family. She is extremely close to her parents who fled Bosnia when she was one.
"My parents made the decision to flee the country due to the outbreak of war, leaving all our extended family behind. They are so brave and I think their resilience and positive outlook on life will help me through the tough times on the island."
Stepping out of her comfort zone, Monika was initially terrified of competing and roughing it. As someone who has never gone camping before, the idea of sleeping in the outdoors and going without was a concern but she admits she's a fast learner and won't ever give up.
"I value my word and I value my relationships. I want to play and fight fair but I also want to win this. I one hundred percent want to win and I think my competitive streak will come through pretty fast so I don't plan on going anywhere too early. I love the show and I know I have what it takes."