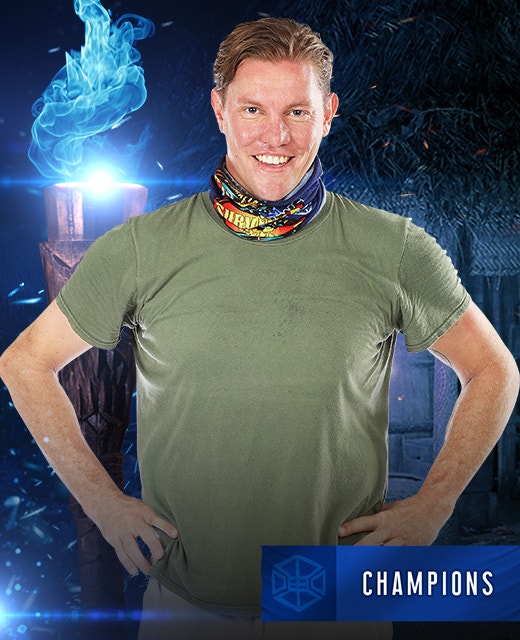 Damien
Age: 36
Occupation: Former Special Forces Commando
State: NSW
Tribe: Champions
If there has ever been anyone able to be labelled a Survivor, it's Damien. A former commando in the army, he is now an athlete and best-selling author.
When Damien joined the Australian Defence Force at just 24, he qualified as an elite commando and fought in Afghanistan. In 2009, his vehicle drove over an improvised explosive planted by the Taliban, resulting in an explosion that saw Damien lose both of his legs and other extensive damage to his body.
"I now get around on two special prosthetic legs but the recovery from the injury was very hard. I'm stubborn and tough but it has made me refocus on what I want to do with my life. My life post-injury is one of constant focus on my physical and mental health."
Since recovering from his injury, Damien competed in two Invictus Games in wheelchair basketball. He has also walked the Kokoda Track and competed in numerous sporting competitions. He even took up para snowboarding nearly qualifying for the 2014 Olympic Games.
Damien has written a best-selling biography and appeared in the Mel Gibson war film, Hacksaw Ridge. Being an inspiration to so many people, Damien knows that he wants to give back whenever he can and is doing it for his fellow special forces mates.
"Taking part in this is bigger than me. I am doing it to prove to the boys that they didn't go through what we went through for nothing. I am passionate about this and want to win it for them."