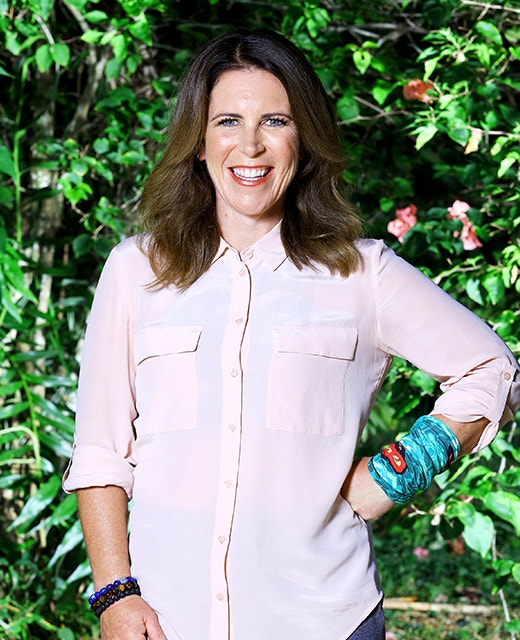 Sharn
Straight talking and secret strategist, Sharn is a barrister from Melbourne who is coming back for her second chance and opportunity to finally take out the win.
After coming second to Shane Gould, Sharn battled with ideas that she wasn't loyal to her alliance so is conscious of not letting that happen again.
"I don't have any real regrets from the last time because everything I did got me as far as I could go and to be in the final two. If I had any regrets, it would be that I didn't stop the persistent questioning of me in relation to loyalty. I thought I was more loyal than people gave me credit for."
Not everyone knows how it feels to make it to Day 50. Sharn feels confident that she can do it again after her good run last time.
Sharn is a mum of four so is used to negotiating with people daily and will use some of those skills to her advantage.
"I have an ability to read the game and anticipate what might be happening and act accordingly. For my job, I have to talk people around to things all day so I think that will help too. I'm also determined and competitive in challenges and I never give up."
Still reeling from dropping an Individual Immunity in front of other players during a challenge, she's going to be more cautious about her gameplay and who she trusts.
Watch Sharn on Season 3 of Australian Survivor.