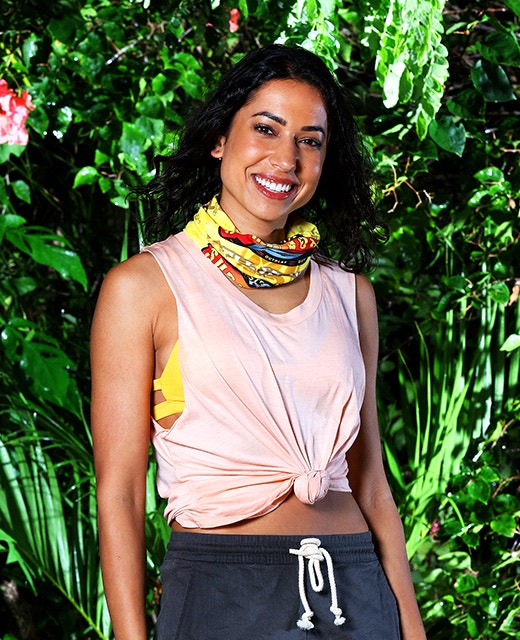 Brooke
26, Fitness Professional — Season 1
For Brooke, there's one reason to return for Australian Survivor: All Stars – Flick. The Season 1 betrayal of besties Flick and Brooke went down in Australian Survivor history, and Brooke is back and hopes her old friend is too. Brooke said: "I've got a few reasons to come back and I want to win back my 'Challenge Beast' crown but really, I'm coming back for a Flick vs Brooke Showdown."
Moving into fitness full time since the last time she played, Brooke has been running, boxing and doing strength training to dominate in the physical challenges.
"I really want to do myself proud in the challenges again. If the vertical pole challenge is back, there's no way I'm stepping down this year – I'll go for seven hours this time.
"But I'm not going to show that too much too early. I'm planning on sitting in the middle. I don't want to be the alpha dog who is making all the big moves, nor do I want to fly under the radar. I think those two groups will be targeted. Plus, I want a tough competitor to win!"
With the physical side taken care of, she's also aware of where things went wrong last time and wants to make sure it doesn't happen again. Choosing to be the puppeteer rather than the puppet, Brooke says she only made one mistake last time. "Trusting Flick. If she's here, that won't happen again," she said.
Watch Brooke in Season 1 of Australian Survivor.