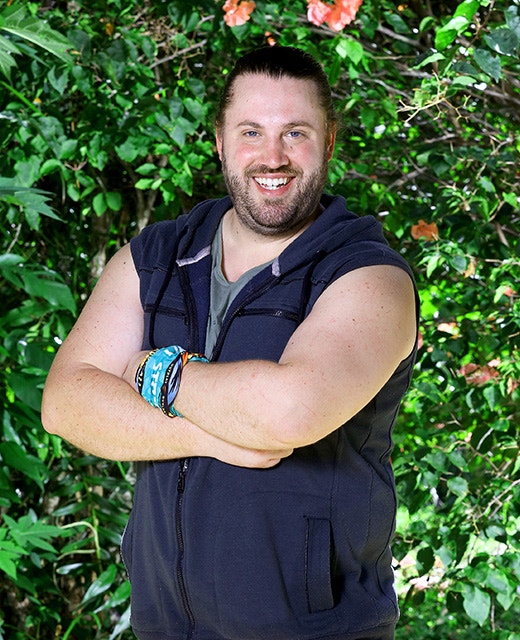 AK
32, Wedding DJ — Season 2
Anyone who watched Season 2 will remember AK as the sneakiest player on the island. And this time, he says it won't be any different."I feel more relaxed this time, but I don't regret anything I did last time – I played hard, I thought creatively and never gave up. I'm back this time but I haven't changed, I want to win, and I want to have some fun."
Following on from his infamous fake chicken Idol, AK is excited to play some big moves and keep his reputation as someone to keep an eye on! He hopes to make his long-term girlfriend, Bec, proud and the fan community with strong game play and memorable moments.
While he may not be changing his lovable villain ways, AK is going to change the way he plays with the other contestants saying; "I'm going to stroke the egos of everyone there. I'll treat everyone like they're a mate I haven't caught up with for a while. And then I'll strike."
AK continues to be a Wedding DJ when he's home in Adelaide and hopes to see some of his fellow South Australian contestants on the island; Nick from Season 1 and Henry from Season 2.
Getting to that final Tribal Council is AK's ultimate goal. But he is planning to go step by step and has the plans to get there saying; "I need to make it through that first vote. Then find an Idol. Make merge and past the point of Jury. Win Individual Immunities and take out the win. I need to pay off my house!"
Watch AK in Season 2 (All Stars) of Australian Survivor.