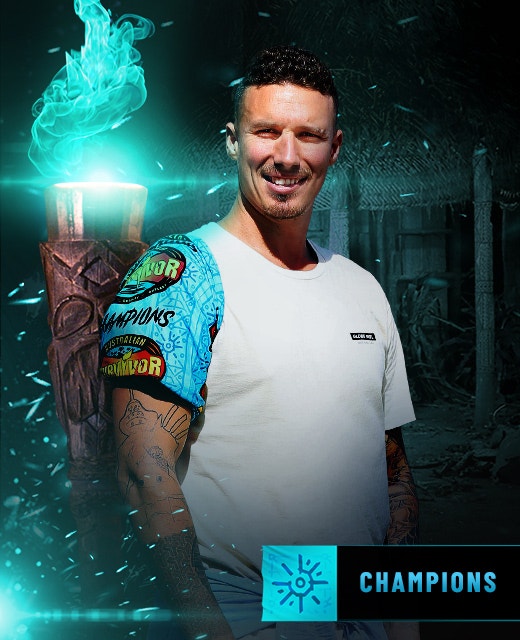 Luke
People's Champion, 33
The King of the Jungle is back baby! Luke, the fan favourite and Season 2 mastermind is back on the island and ready to claim his crown.
The loveable prankster and trouble maker has returned as a Champion and is ready to fight back hoping to take out the title of Sole Survivor saying; "I really believe I have the tools to win. I am willing to die out here to win, haha."
Now a father of three, Luke has had to leave his newborn daughter behind but is hoping he'll be successful so he can secure his family's future and take them on a much needed holiday.
Famous for his "creepin" style, he's not going to let anyone get in his way saying; "I'm back because some people said I couldn't. Nah, literally no one has ever said that I couldn't do it. I just wanted to get back out there! "You only regret what you don't do. I'm gonna play hard and take the piss out of people."