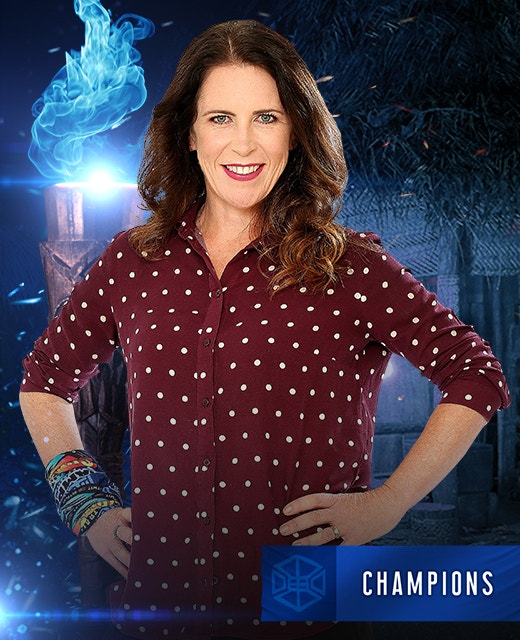 Sharn
Age: 41
Occupation: Criminal Barrister
State: VIC
Tribe: Champions
If anyone can claim to be ready to address their tribemates in the final Jury, it would be Criminal Barrister Sharn.
Her daily life sees her addressing juries in criminal trials and is known in her industry as being one of the best. As one of the top female prosecutors in the country, Sharn can't wait to get in front of the Survivor jury.
"I think the skills I have developed in my professional life will translate well in this environment. I would be obviously thrilled to get to the Jury and address my fellow tribemates because I really think that's where I'll shine. Proving my case is what I do every day."
A mum of four children under the age of 14, Sharn also fundraises for various charities by running marathons. In the past eight years, she has run the Noosa Triathlon and raised over $50k in doing so. Not one to sit idly, Sharn is up at 4am most mornings running, cycling or doing pilates before getting her kids ready for school.
"I balance family life with a demanding career. I'm a mum to four kids and have had a successful career to date. I was one of the youngest barristers admitted to practice in Queensland at 22 and in Victoria at 23. I raise money for charities and I always give my best.
"I may be classified as a champion in this game and I'm sure these contenders will give us a run for our money and probably make me look bad. But I'm a huge Survivor fan, I love the concept and I love the challenge. I had never applied before now but I'm there to play the ultimate game and do my best to win it."
Sharn was also seen on Season 5 (All Stars) of Australian Survivor.