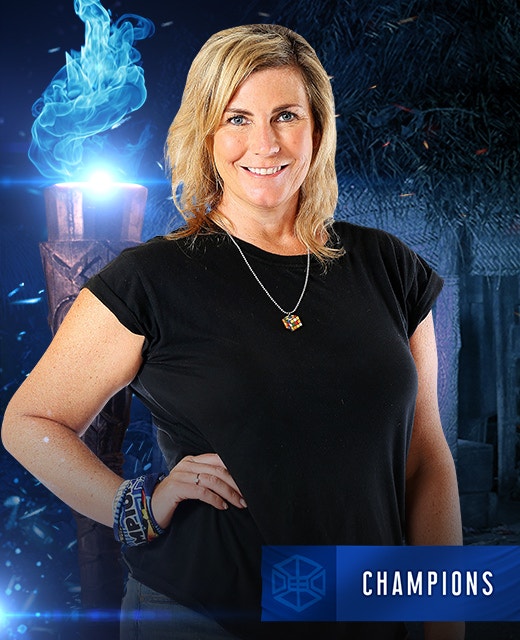 Jackie
Age: 44
Occupation: World Series Poker Player
State: VIC
Tribe: Champions
There are some professions that can make castaways nervous and being a poker player is definitely one of them. Which is why World Series Poker player, Jackie is going in with some tricks up her sleeve.
"I am keeping my cards close to my chest as they say. I won't be telling them that I've won multiple poker tournaments and travel the world playing the game. I'm going to go into this game pretending to be one of Australia's top female speedcubers."
A Survivor fan, Jackie has admired the players and the game for many years but missing out on her creature comforts like coffee and a comfortable bed has kept her away.
"I have always watched Survivor and while I have loved the game play and strategies, I never applied. I never thought I'd be able to live without my basic amenities but here I am.
"When I heard it was Champions versus Contenders, I knew that there was no way I could miss out and would always live with the regret if I didn't."
Married since she was 19, Jackie and her husband spend most of the year overseas where she plays in poker series. She has participated in prestigious tournaments since 2008 and has earned nearly $1.5 million in live tournament poker.
And in the name of Australian Survivor, Jackie knows that she has to use all the skills she has to play hard and to do so sometimes means playing dirty.
"In real life, my word means everything. This is a game and I will be playing to win. I hope I come across some great players so I can really give it my best shot."