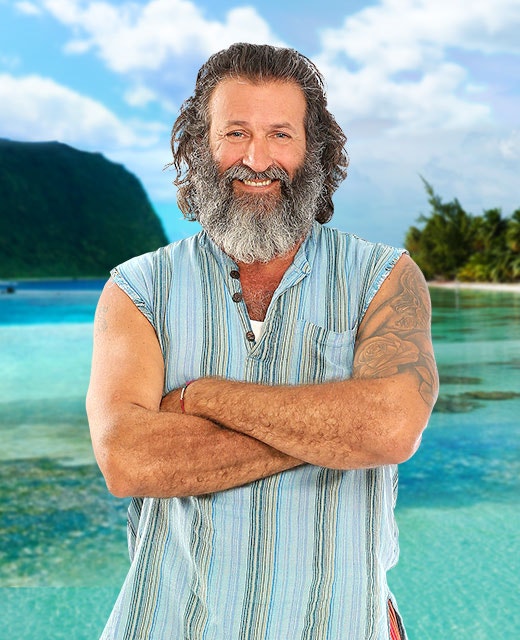 Mark H
Age: 51
Occupation: Lime Farmer
State: Queensland
Tribe: Samatau
With his beloved wife, two children and six grandchildren at home cheering him on, lime farmer Mark is going to play hard and will not let his age stop him from giving the younger contestants a run for their money.
Mark owned and built a multi-million dollar insulation business but lost it all when the Government introduced the rebate scheme, so he decided to rebuild his life as a regional lime farmer. The hardworking farmer has also sold firewood, worked in flea markets and invested in property and the stockmarket.
While he may have achieved a lot professionally, Mark's family means more to him.
"My kids and my wife are amazing people and so full of love for each other and that's pretty significant. For my grandkids to sit there and see Poppy on television and be like 'That's my Poppy', I want to win it for that."
Getting into the island vibe, Mark was recently in Vanuatu with his son where they built a grass hut and ate coconuts for two days. "We roughed it but I don't know how I'm going to do it for 55 days. I don't like sleeping on the ground," he said.
"I keep fit everyday by working and at least three times a week, I'll do a long walk. I'm pretty good for 51, I think. I should be ready to take on these kids."
Mark is a firm believer in doing the right thing but knows that when it comes to Australian Survivor, his moral compass may start to falter.
"My word is my bond and I teach my children and grandchildren that and we never break that. But this is a game. The door to the universe is wide open so I will jump in and see where I land. I have every faith in myself to do it. I don't know how but I will do it."
Mark is also seen in Season 5 (All Stars) of Australian Survivor.