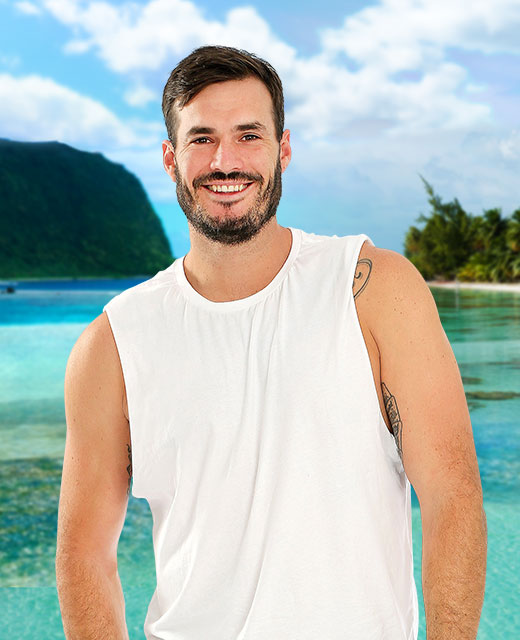 Locky
Age: 27
Occupation: Adventure Guide
State: Western Australia
Tribe: Asatoa
An experienced cave diver, base jumper, mountaineer and athlete, there is not a lot Locky is afraid of.
At 195cm tall, Locky is a physical threat and he will not be going under the radar when it comes to being an asset to his team.
"I want to be the provider around camp. I want them to need me and I want to be the hero. I don't care about winning the money. I care about winning Australian Survivor. I'm very competitive and I will go into every challenge thinking I can win," he said.
An extreme sportsman, Locky says rock climbing, mountaineering, scuba diving, hiking, camping, kayaking, free diving, kite surfing, sailing and cliff jumping are all "things he does for fun".
"I'm either 100% adrenalin or I hang at home watching television," he said. Locky spends half the year in Perth as a roof plumber and the other half in Europe, where he is an adventure guide.
Having spent a lot of time outside and in exciting challenges, Locky knew Australian Survivor was the right fit for him.
"I'm not a super fan but I have seen Survivor and I love it. I have always thought it would be great to try out for and take part in the physical challenges. I cannot wait to live on the island, going fishing and living off nature. I have been camping solo for seven to 10 days before, hiking 200 kilometres, so I am used to living outside and dealing with that kind of life," he said.
"I don't want to be backstabbing. I want to play the game really hard but in a good way."
Locky was also seen in Season 5 (All Stars) of Australian Survivor.