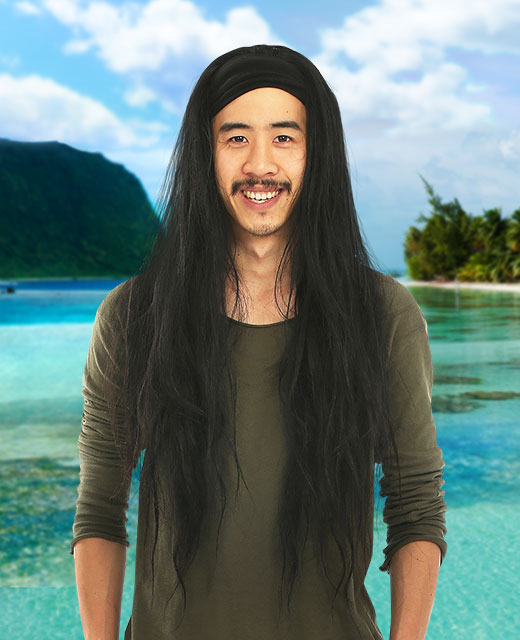 Jarrad
Age: 29
Occupation: Photographer
State: Western Australia
Tribe: Asatoa
A renowned photographer, Jarrad loves a challenge and is not afraid to push himself to his limits. In fact, he loves it.
"I like putting myself in crazy situations that give me great anxiety and seeing if I can come out alive and stronger. I am always up for a fresh challenge and I want to prove to myself that the underdog can hold their own against the big boys. I'm creative, cunning and focussed and I think that can take me all the way," he said.
The top of his class in high school, Jarrad went on to study law but quit and followed his passion for photography. He now shoots campaigns for various tourism boards around the world and is the official photographer to musician Passenger, also directing some of his music video clips. He has also worked with artists like Ed Sheeran, Matt Corby and Kate Miller-Heidke.
Jarrad believes in giving back and regularly goes on charity trips to third world countries to volunteer, including teaching English at schools in Nepal.
When it comes to the game of Survivor, Jarrad's competitive nature will come out and he admits the other contestants might not know how to take him.
"I was a weird, skinny Asian kid. Well, I still am. Back then, I often wished I could simply be like everybody else. Now I wear my weirdness with honour. At times, I can be a little socially awkward but hopefully the other competitors think it is goofy rather than uncomfortable," he said.
"I'm quite empathetic and would hate to cause pain to people I like or have aligned with – it's a brutal game. On the other hand, if it is someone I do not like, or has done me wrong, revenge will be sweet."
While Jarrad believes he has what it takes to win, he is not sure he has what it takes to be physically competitive.
"In my normal life, I take no consideration of health, diet or exercise. I have tried to take more notice of those things in preparation but not very successfully though.
"I'm no stranger to the odd mountain hike in the pursuit of an amazing photograph, but that's about it. I enjoy no form of exercise and I have never been inside a gym."