The Rising Phoenix - Liberty A-League Womens
From the ashes of the 2022-23 wooden spoon, Wellington Phoenix have risen with two consecutive wins for the first time in the club's history. The club put on a spectacle for the travelling supporters in Sydney last week, when they took apart the Wanderers in a 3-0 victory.
The 'Nix then followed that up with a dominant performance and a 2-1 win over difficult opponents, Brisbane Roar, who were undefeated up to that point in the season. A great header from Speckmaier put the home side ahead early on in the game. Around the 60th minute mark, New Zealand international, Annalie Longo was subbed on for her debut in the Yellow and Black.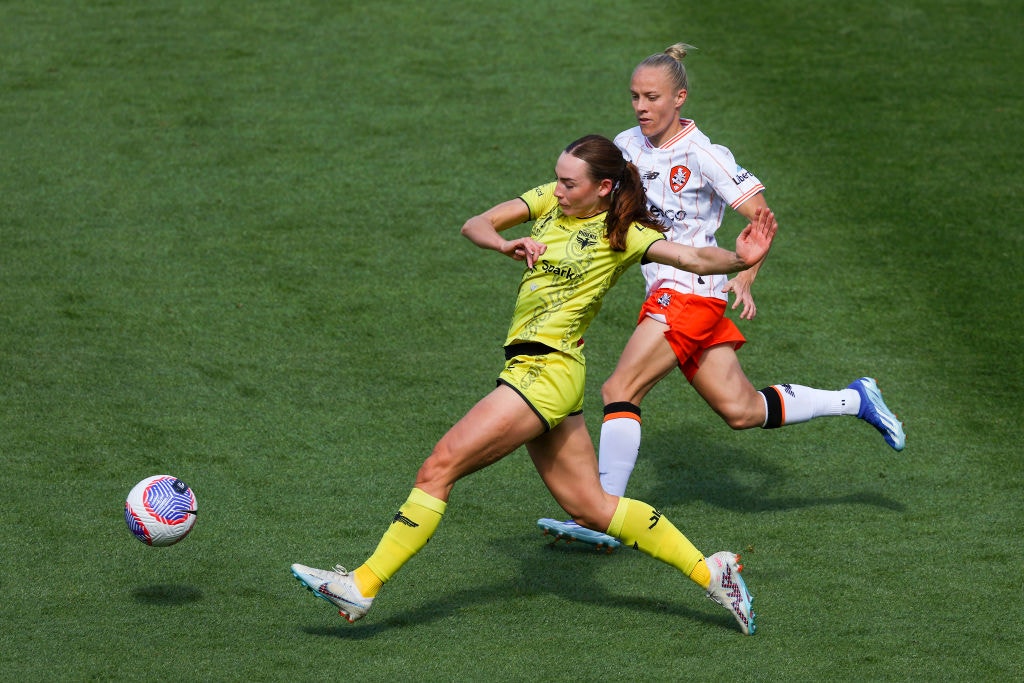 And what a debut it was… Longo grabbed a stunning individual goal in the 85th minute to solidify the lead. A moment that won't soon be forgotten by home fans.
Watch Wellington Phoenix v Brisbane Roar highlights
Wellington will want to continue their great form against Western United this Saturday when they face at Jerry Collins Stadium.
Catch all the action from Wellington Phoenix v Western United live and free on 10 Play, and Paramount+.
All Eyes On The West Coast - Liberty A-League Womens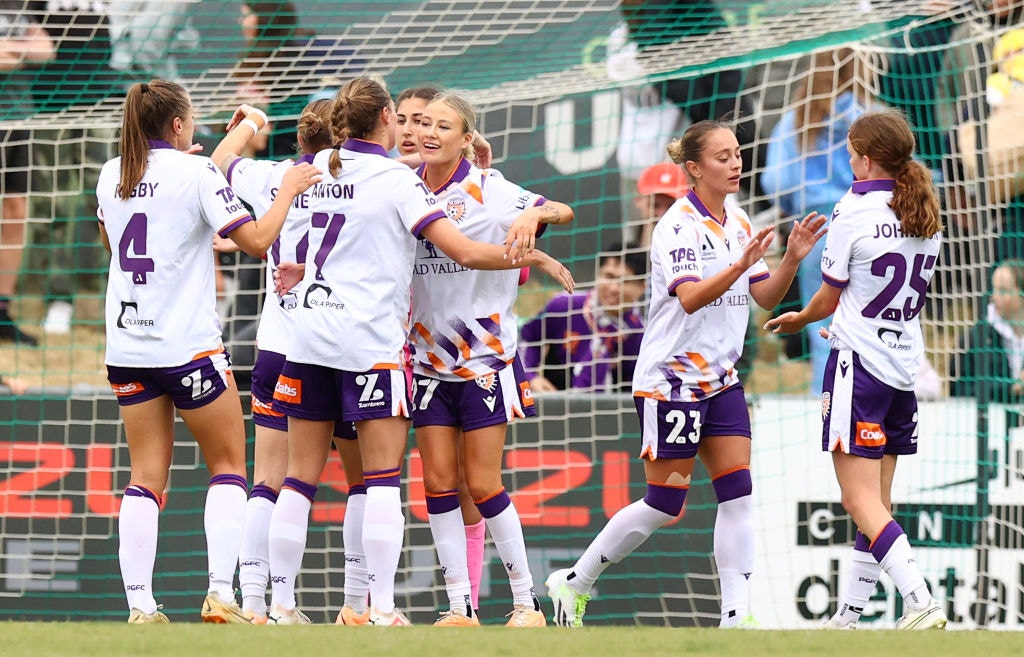 Round 4 will also see top-of-the-table, Perth Glory, host equal-last place, Adelaide United. Two sides on the opposite ends of the ladder will go head-to-head in a matchup where 3 points will be crucial for both sides.
Perth Glory have begun their season with a perfect record of three wins in three games. Alex Epakis' squad were able to hold onto the victory after a thrilling 3-2 win in the nation's capital on Saturday.
Watch Canberra United v Perth Glory highlights
Having never won the Liberty A-League, the Glory will have their eyes set on the prize in an attempt to make history in 2024. Their opponents this Saturday, Adelaide United, haven't fared as well so far this season. Currently sitting on just one point, they will be hoping to add to their tally as they travel to Macedonia Park for an important fixture in the context of their season.
Catch all the action from Perth Glory v Adelaide United live and free on 10 Play, and Paramount+.
Great Expectations For Victory - Liberty A-League Women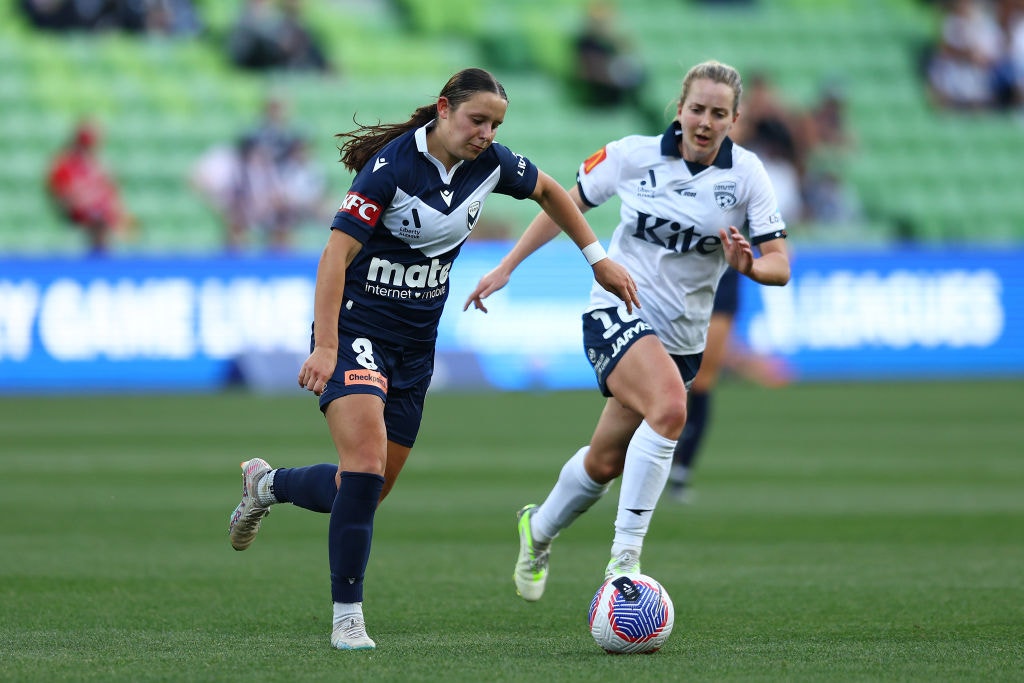 Melbourne Victory were able to grab their first win of the season at home to Adelaide United on round 3. This comes after a disappointing start to the season which included two 2-1 defeats.
The Big V had one of the strongest off-seasons across the league which saw the additions of the Matildas goalkeeper, Lydia Williams and Matildas striker Emma Gielnik, who was able to make an appearance in the 'Original Derby' coming back from an ankle injury that kept her sidelined since March.
Watch Melbourne Victory v Adelaide United here.
It took Victory three matches to find their feet and now, after a dominant performance against a strong Adelaide United side, fans will be looking to next week's fixture vs Newcastle Jets with hopes of accumulating another three points.
Don't miss a moment of Melbourne Victory v Newcastle Jets live and free on 10 Play and Paramount+.
Read: Five players to look out for in the Liberty A-League Women
Read: Liberty A-League Fixtures
A Woeful Start Causes A Prompt Farewell - Isuzu UTE A-League Men's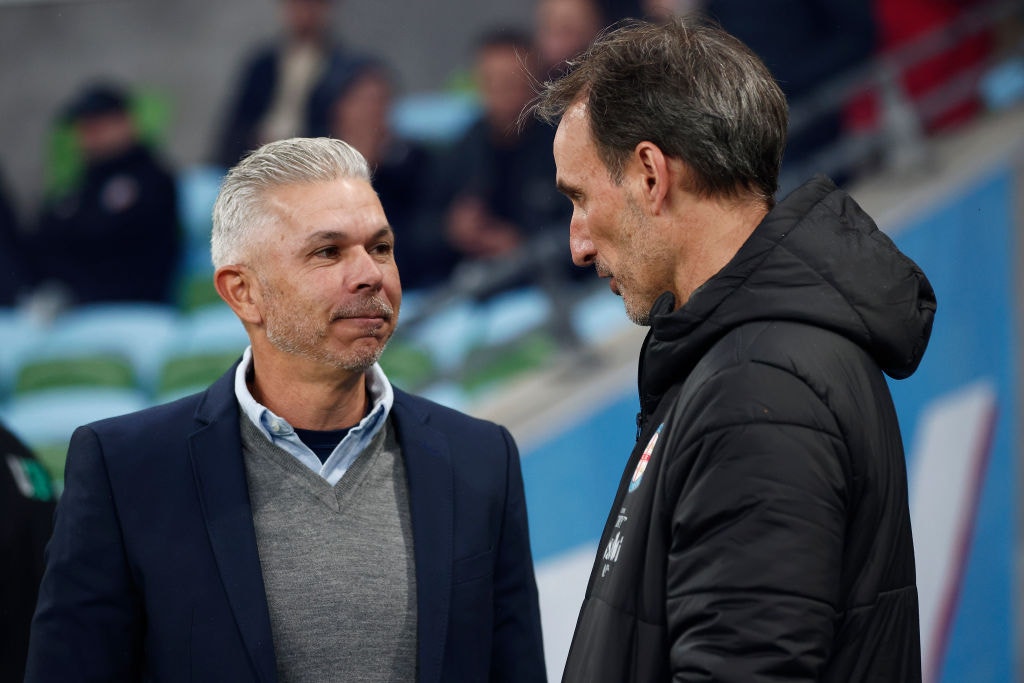 Steve Corica, who has served at Sydney FC as a player and manager for 19 years, has been sacked by the club after their worst ever start to an A-League campaign.
It is the second managerial departure of the A-League this season after Rado Vidisic was dismissed by Melbourne City after round 2. Corica led the club to back-to-back premierships in 2019 and 2020. Although this season, Sydney FC have begun the season with a record of 0-3 and have failed to score one goal.
Watch Sydney FC's defeat to Melbourne City here
Now, they will come up against Adelaide (A) on Thursday night, and Western Sydney Wanderers in the famous 'Sydney Derby' next weekend. The man to take them forward will be former Wellington Phoenix head coach, Ufuk Talay. He will hope to see them through some much needed tactical improvements, even in the difficult matches that lie ahead.
Watch Adelaide United v Sydney FC live and free on 10 BOLD, 10 Play and Paramount+.
Read: Isuzu UTE A-League Fixtures
Read: Season Preview: 2023/24 Isuzu UTE A-League
Read: Adelaide United unveils documentary, 'The People's Club'
All Square At The Top - Isuzu UTE A-League Men's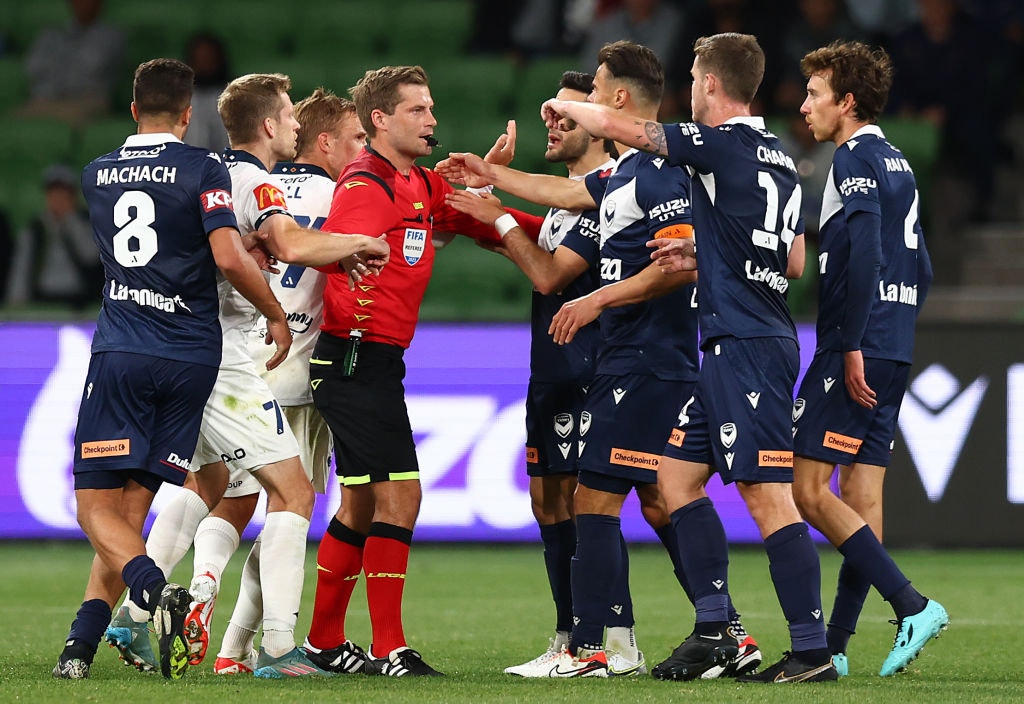 At the conclusion of round 3 of the A-League Men's, four clubs stand clear. Macarthur, Wellington Phoenix, Melbourne Victory, and Adelaide United are equal first on seven points each.
The latter two clubs took on each other in the 'Original Derby' which didn't disappoint in terms of passion and intensity. Melbourne Victory and Adelaide United ended up sharing the points in a 1-1 draw after both squads saw players dismissed in controversial fashion.
Watch the 'Original Derby' mini match here.
Meanwhile,Wellington have completed their best ever start to an A-League campaign after wins against Brisbane Roar and Perth Glory.
Headlines have surrounded their Polish striker, Oskar Zawada, especially after his hattrick in round 3. They look to be strong contenders at this point in the season, but will have to continue their form when they travel to take on Melbourne Victory this Friday night.
Catch all the action from Melbourne Victory v Wellington Phoenix live on Paramount+.
Macarthur have also been very strong in the league, picking up two wins and a draw. Despite their extra mid-week games in the AFC Cup, the Bulls have looked prepped and strong in each of their A-League encounters this campaign which is a credit to their new coach, Mile Sterjovski.
Watch the highlights from Macarthur FC's victory against Western United here.
The Mariners' Fall From Grace - Isuzu UTE A-League Men's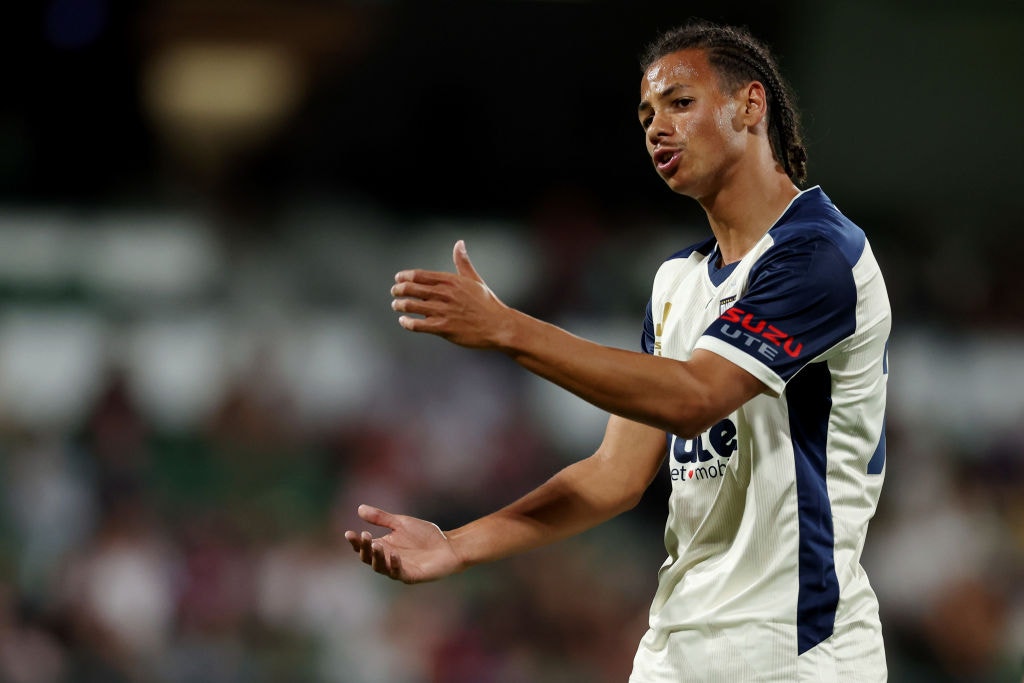 In June, the Central Coast Mariners shocked Australia and emerged victorious in the A-League Men's Grand Final against Melbourne City.
Now, only five months later, the Mariners sit equal bottom of the ladder with three straight losses from their opening games. They have conceded seven goals, obtained two red cards, and only scored once.
In the off-season, CCM lost their prolific goalscorer Jason Cummings, along with other attackers Sammy Silvera, and Beni Nikolo, as well as their manager, Nick Montgomery.
Nonetheless, fans are expecting a stronger title defence from their team. Montgomery's successor, Mark Jackson, has expressed his dissatisfaction with the side's performances.
More specifically, following their round 3 loss against Perth Glory, Jackson told the press that he's waiting for a goalscorer and challenged his players to "step up" as he felt they've been lacking in the final third.
Watch Perth Glory v Central Coast Mariners highlights here.
Central Coast will host Brisbane Roar on Sunday evening in an attempt to accumulate their first points of the season in front of a home crowd.
Don't miss a moment of Central Coast Mariners v Brisbane Roar live on Paramount+