For the first time in years, Brisbane Roar enter the Isuzu UTE A-League season with momentum.
All the day-to-day operations throughout the club seem to be heading in the right direction following the change in management while a new face in the dugout has been a breath of fresh air for the club.
They enter the 2023/24 season as one of the in form sides after reaching the Australia Cup Final, playing a new brand of football which may just be enough to see them return to finals football.
10 Play spoke with one of their most experienced players in Jay O'Shea to find out how him and his teammates are faring in their new environment.
Find The Isuzu UTE A-League Fixtures here
Find out more about How to Watch the Isuzu UTE A-League Men's here
Check out the Alex Tobin Medal Hub
What has it been like for the players under new management?
It's been a breath of fresh air. New coach coming in, a lot changes in the board with Zac (Anderson) and Kaz (Patafta) coming in with all fresh ideas. They're young men who have played the game and knows what it means to be a footballer.
It's been amazing, I've only got positive things to say about the club at the moment, it feels as if its moving in the right direction. One bit at a time, slowly but surely I think we're going to really improve.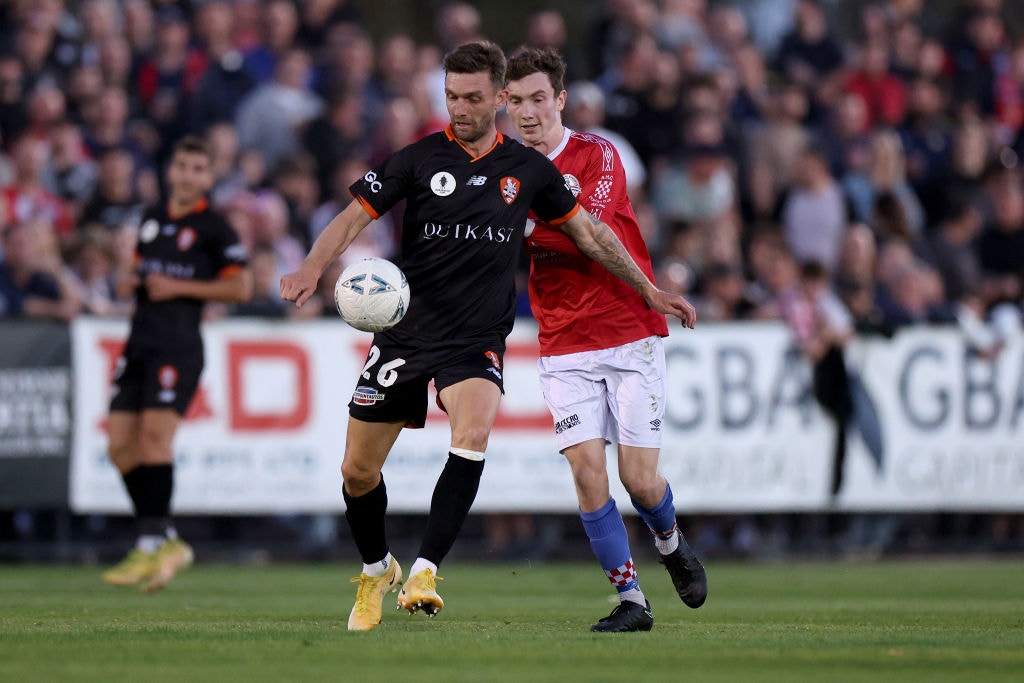 What do you think has been key to this change? From the outside looking in, it seems that Ross Aloisi has been able to quickly implement his style of play on the team
He's come in with really clear ideas of the way he wants to play. He's a very, very good coach. On the pitch he comes out and he does all the coaching himself, which he's been used to doing previously as an assistant.
He's really good at planning the sessions and getting the boys ready for every different opponent. He always adjusts our training depending on which teams we're playing against.
It's not just set in stone how we're going to play, it's been really interesting.
Brian Kaltak: The Central Coast star and role model
Have you set any objectives for yourself for the upcoming season?
I would really like to get Brisbane back into finals contention. The last couple of years weren't good enough. The first two years I was here, we made finals. It's not good enough for a club of this size especially with their history of winning.
It was good for us to be competing again for trophies this year in the Australia Cup. It was disappointing not to get the win but it was nice to be back in there competing.
Personally, I just want to improve on last season.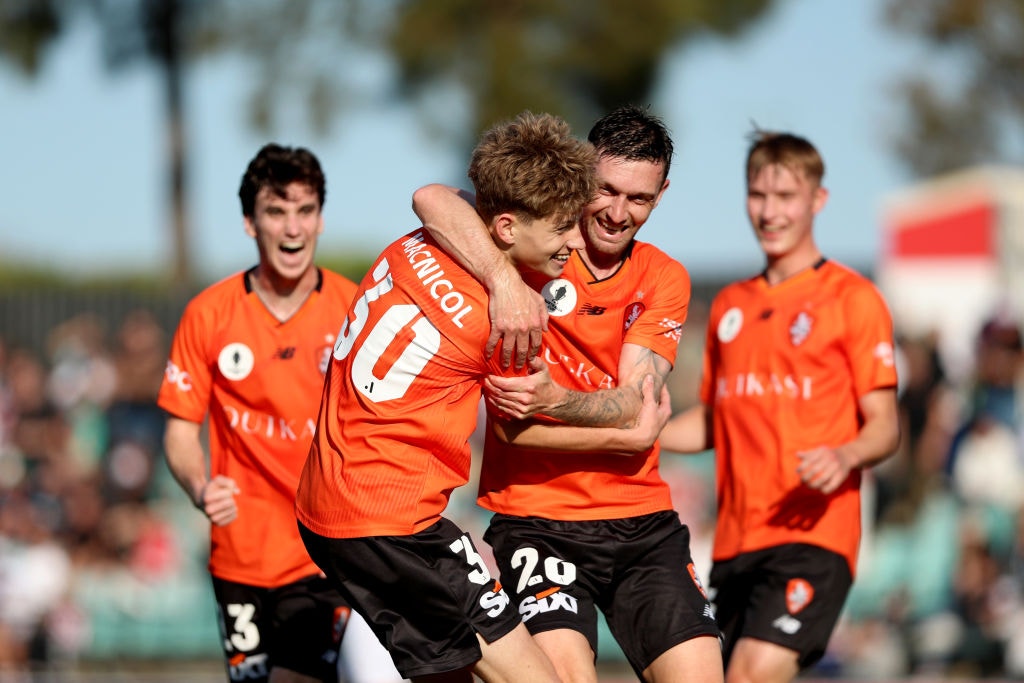 Which up and coming players would you say to look out for this season?
I don't want to put too much pressure on the young boys but there are a lot of young lads coming through who look really, really good.
There's one that you can talk about, Tom Waddingham, he scored four in four in the Australia Cup. It's going to be an interesting season if we can get him firing in the A-League because if he can score goals the way he does in training, then it's going to be an exciting season for everyone.
He scores all types of different goals, he's a poacher. As we saw the other night, he got one in the six yard box but I've seen him score some really good goals and some scrappy ones.
Have you got a message for the fans ahead of your return to Suncorp?
I'd say to the fans, thanks for sticking with us. Hopefully this year's going to be a better one than the last couple.
There are a lot of positive signs around the club, hopefully they can get back out there and support us. We're back home where we want to be.
Hopefully it will be a successful season for the men and the women.
Watch the Isuzu UTE A-League Men live on 10 Play and Paramount+