All six fixtures will be played across the weekend of October 14-15, with the opening round being played a week before the men's league for the first time ever.
Saturday October 14 will kick off with the brand new Central Coast Mariners team in an F3 Derby at Industree Group Stadium on the Central Coast, followed by a Sydney Derby at Allianz Stadium. Sydney FC's home game will feature returning CommBank Matilda Cortnee Vine in her 'welcome home' match at the venue which featured heavily in the record breaking 2023 FIFA Women's World Cup.
With unprecedented hype around women's football, the APL has also confirmed round one will be a standalone celebration of women's football as the Liberty A-League Women aim to break domestic attendance records in major venues following the history-making FIFA Women's World Cup, including 34,500 capacity Sky Stadium in Wellington and 16,500 capacity Coopers Stadium in Adelaide.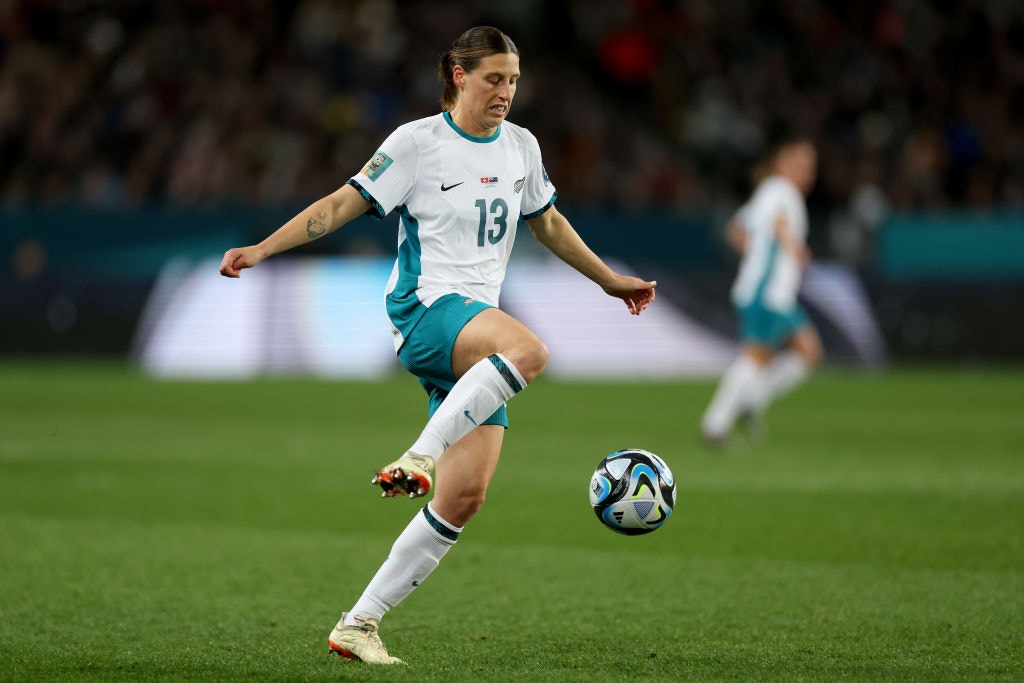 Nick Garcia, Commissioner of the A-Leagues, said: "We are delighted to announce these first round fixtures as we set our sights on record breaking domestic attendances for the opening weekend. We know there is a huge appetite for football in Australia and New Zealand right now, so if you loved the last month, then come and be part of what will be a very special experience.
"Our work to capitalise on the FIFA Women's World Cup began more than two years ago, we've since added three more teams, and we start this season with a full home-and away season, every game broadcast live and free, and a blockbuster round of opening games."
The opening round will kickstart a Liberty A-League season like no other, which will be the longest in the history of the game, with a 22-game regular season, in line with global benchmarks.
All children under the age of 16 can gain entry to any Liberty A-League fixture throughout the season for FREE when they sign up for the Liberty A-League Pass. For more information head to https://keepup.com.au/liberty-a-league-pass/.
Liberty A-Leagues Women Season 2023-24, Round One Fixtures
Central Coast Mariners vs Newcastle Jets - Saturday October 14th, Industree Group Stadium
Sydney FC vs Western Sydney Wanderers FC - Saturday October 14th, Allianz Stadium
Perth Glory vs Western United - Saturday October 14th, Macedonia Park
Wellington Phoenix vs Melbourne City - Sunday October 15th, Sky Stadium
Adelaide United vs Canberra United - Sunday October 15th, Coopers Stadium
Melbourne Victory vs Brisbane Roar - Sunday October 15th, venue TBC
The Liberty A-League Women is home to a host of international stars, including current and future Matildas and NZ internationals and World Cup players like Rebekah Stott and Emily Clegg, and Philippines star Angie Beard.
The Sydney FC v Western Sydney Wanderers opening round match will be a special broadcast on 10 Bold, 10 Play and Paramount+, with all matches of the 2023/24 Liberty A-League season live and free on 10 Play, and live on Paramount+.
The full fixtures for the Liberty A-League season 2023-24 will be revealed this week.
Watch the 2023/24 Liberty A-League Women live and free on 10 Play